The rise of K-pop in the American Culture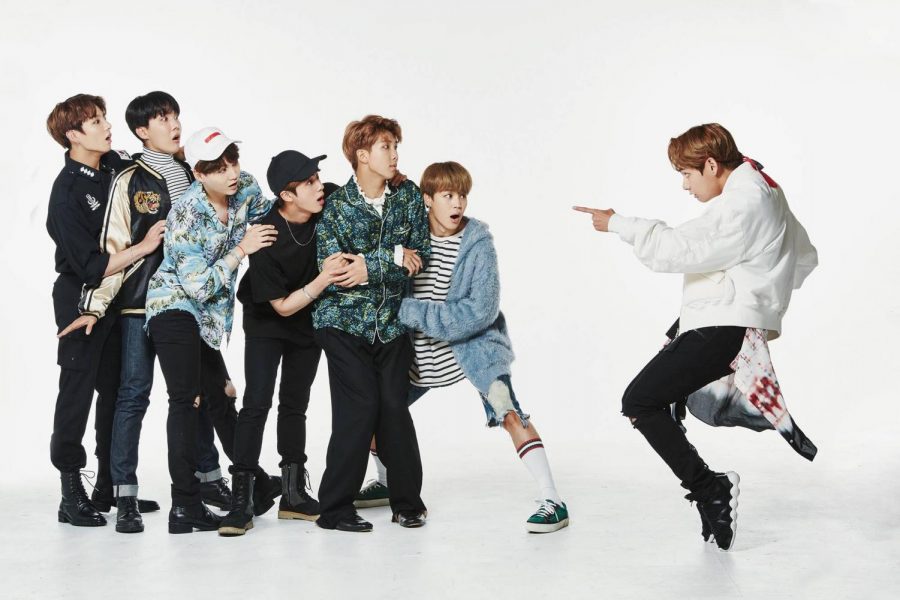 Camyll Reyes, Staff Writer
January 29, 2018
K-pop has risen to global proportions for the past few years, particularly within western countries. Most describe K-pop as a genre of pop music that originates from South Korea. While this is true, K-pop also serves as a whole different culture on its own. Fans of K-pop indulge themselves in their favorite groups' worlds by learning about the groups' label company, personal background, music, and much more. Most of the exposure to K-pop stems from debuts on media, such as the debut of boy band BTS during the Billboards award show.
One major event that changed the perspective of K-pop in regards to western countries was the release of the infamous K-pop artist PSY's single, Gangnam Style. The single's music video on YouTube was the first video to reach over one billion views, marking new heights for K-pop and YouTube alike.
The rise of K-pop accelerated with the help of catalysts in the form of personal social media. Numerous fan accounts lurk social media platforms such as Tumblr, Instagram, and Twitter. The hype around these individuals, more specifically stars such as  Kwon Ji-yong, better known as G-Dragon, as well as Exo, Big Bang, Blackpink, CL, and of course, BTS have given a platform for K-pop and several others to push the boundaries for the rising genre. However their fame is no accident. The majority of these artists sign with major label companies like SMTown, YG Entertainment, and JYP Entertainment and some are even recruited by label scouts.  One of the reason behind K-pop's rapid growth may be  the intense training K-pop artists undergo at the beginning of their career. Most of their training is centered around the likes and interests of fans.
K-pop has one of the largest and most active fanbases in the entertainment industry. Management companies train their clients to cater towards fans, going as far as giving each member of a group a set of personalized traits in order to showcase diversity and attract a broader spectrum of fans. K-pop has  a variety of genres to achieve more of an appeal to fans outside of South Korea.
"In some of their music, they try to incorporate a western influence," junior Tiffany Tran said. "Their music is really good for every mood and their vocals are on point."
While producing music, K-pop groups also focus on other aspects of the entertainment industry. Many groups have turned up on Korean variety shows, talk shows, and some on Korean dramas. Due to this, artists can reach a bigger audience who aren't necessarily into K-pop.
"I found K-pop when I first watched this Korean drama," Tran said. "I loved it and then noticed the OSTs (original soundtracks) were amazing — that's what lured me in."
While K-pop artists typically sing in Korean, some incorporate Mandarin or English into their lyrics, adding an inclusive factor to their music that appeals to fans who are not Korean. In America, the accessibility of K-pop has increased dramatically. Most fans can look up a video in Korean and add English subtitles to follow along with their favorite K-pop star. This enables a great number of people to follow along with updates from their prefered artist. Kpop artists are climbing up the music industry and it's their support, work ethic, and media management feuling them to reach the top.