Irvington Hate Month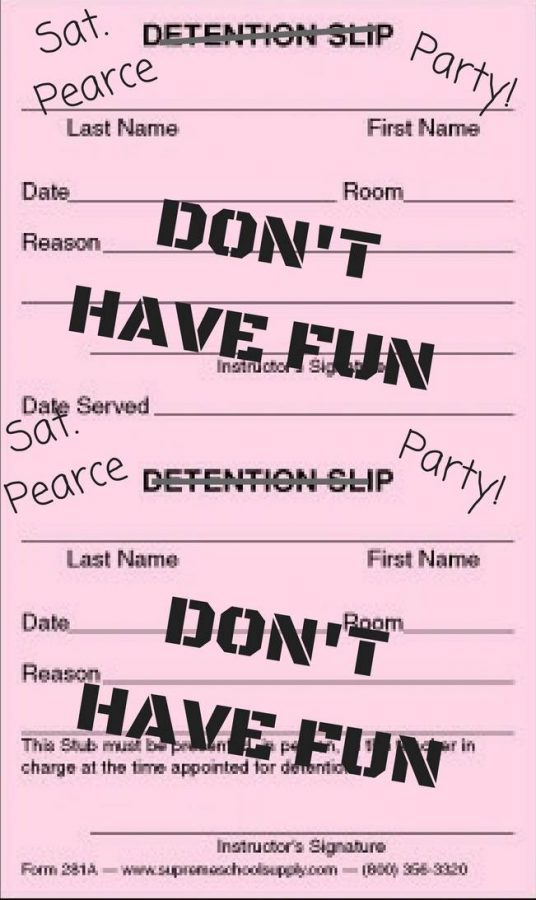 Camyll Reyes, Staff Writer
May 15, 2018
Viking Hate month was uber successful this year. Hate gestures spiked so much that Irvington's administration threw a Saturday Pearce party for anyone who participated . From the amount of detentions to the negative comebacks, Vikings really pulled through to spread the hate. This year ABC decided to involve the student populace in the month poster making process. During advisory the week before IHS Hate Month, ABC invited students to get creative and express negativity.
"I really loved how much we hated the posters," said Billie Jean. "Every time I saw a poster I wanted to flip a desk."
Over a thousand posters were made, some with outdated memes and others with hideous un-complementary colors. The administration benefited the most as they hated the amount of time students took up making the posters.
"ABC really brought the school together in a collective effort to spread anger," Blak Barry said. "We tried to send them to their third period but the more we nagged, the more they got mad."
This year, ABC's social media outreach team really outdid themselves. Instead of posting at 7pm they had the entire ABC upload hate posts on Instagram at 10 pm. Public outreach director Dumn Ahs explains the logistics.
"We really wanted to embody hate through Irvington," Ahs said. "We thought about how much Vikings hate being productive and noticed most students lurking on social media around their procrastination time—which is around 10 pm to 1am."
Ahs' plan worked. The multitude of hate posts invaded Instagram feeds like a test-interrupting office announcement. In fact, students who weren't even in ABC joined in on the fun. One Instagram post consisted of a half empty half full milk tea cup with the caption, "Most see this drink as half full. But I see it as potentially totally empty. And I hate it."
The post got 0 likes and 56 comments criticizing the amount of cringe-worthy references incorporated in the captions.