JV Marching Band finishes off second season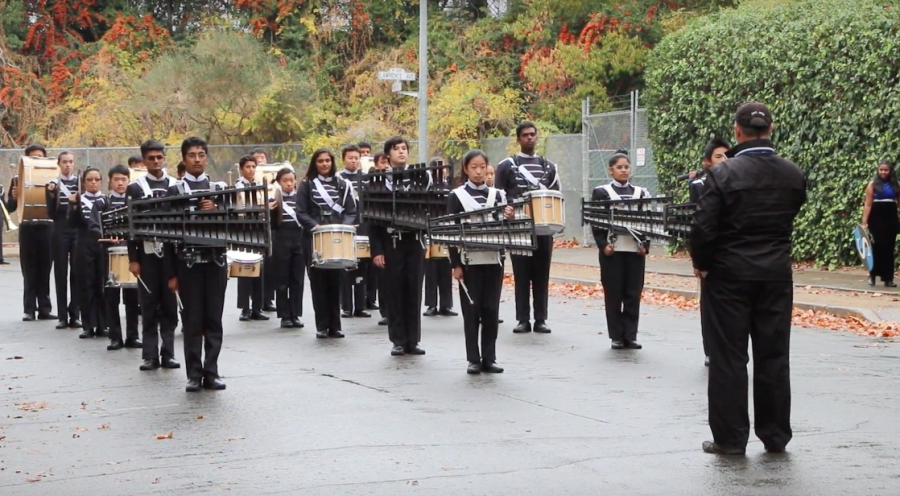 Saturday Nov. 4 saw the last marching band review of Irvington's Junior Varsity Marching Band, wrapping up the second year since its initiation. The band, which consists of mostly underclassmen, received third place out of the five bands in its division, ranking overall 6th out of the 24 bands in the Grape Bowl Classic Band Review.
As one of the only high schools in Northern California with both a JV and Varsity, band director Mr. Rodda was ready to face a lot of challenges after the creation of a JV marching band last year. This year already seen a significant improvement in performance from last year's first group.
"The music was a lot better this year," said Rodda. "A lot more of them came into band camp in the summer knowing their parts, so they were just off to a better start in that sense."
With only fifteen minutes to get ready for competition and a steady rain starting as soon as they entered into formation, the marching band already faced a few challenges that would've possible affected their performance. However, JV received their best score from all year at the Grape Bowl Classic, again showing remarkable improvement from last year's group. They received a score 87, while the first place winner of their division received a score of 91.5.
The group also faced other obstacles from the moment of their founding.
"A lot of the other schools have junior high marching programs," said Rodda. "They come in knowing how to march, and we have to train our freshmen from scratch. That's why a lot of freshmen couldn't compete this year, because they weren't ready. I think it's make us a lot stronger in the long run to give them time to train."
Overall, JV finished off their second season with a respectable victory at the Grape Bowl Classic Band Review, and are looking to a bright future for the coming years.
About the Writer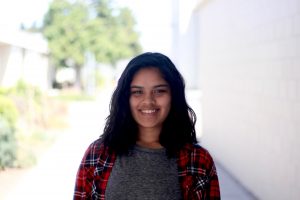 Subaita Rahman, Staff Writer
Subaita (11) is a staff writer and humor apprentice for The Irvington Voice. Her hobbies include reading, writing, watching Netflix, pretending to be funny, and being problematic. In journalism, she enjoys flashing her press pass at events like an FBI agent to get in for free and passive-aggressively roasting articles. She is always free to discuss political issues, conspiracy theories, and Harry Potter. This is her first year on the staff.