Debate competes at the Tournament of Champions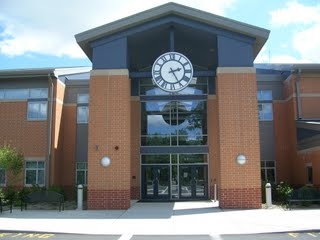 On Apr. 7, the Irvington debate team competed at their largest tournament of the year, the Tournament of Champions, at Ashland High School in Ashland, Oregon. Three pairs, as opposed to two pairs last year, earned enough points throughout the year to qualify for this national competition, with the pair of Isha Sanghvi (11) and Reetam Ganguli (11) finishing as octo-finalists.
Irvington Debate is ranked third in the nation, but the TOC is exceptionally difficult to excel in due to their lack of proper coaching and the competition's difficult debate style. From the two types of debate, lay and flow, TOC specializes in flow, which involves arguing over abstract, philosophical concepts in front of experienced debaters and speaking at nearly 300 words per minute. This style of debate usually involves the help of experienced coaches and college students, and is much more difficult and high-performing than lay debate, which is usually judged by parents and involves arguments over simpler, more concrete concepts.
"That's pretty hard for a team like us without a coach," said Debate president William Yoo (12). "We also focus on our varsity team a lot because we're student-run, so that's why we don't do as well at TOC specifically, even though we do really well at other tournaments."
The team had their first exposure to this style of debate in a tournament earlier in the year run by the NPDI (National Parliamentary Debate Institute) in Berkeley. To try and overcome these challenges, the debate team took matters into their own hands and taught themselves how to excel at flow debate.
"I think the entirety of the year was spent in preparation for this," said Vice President Isha Sanghvi (11). "Most of it is just self-taught. There would be a lot of us trying to look through all the resources that are available online, and there's a depository of college-based videos, so we watched a lot of those videos to get familiarized with what a flow round would look like, and try to use arguments from them. Because the literature [behind flow-based arguments] is so dense, most people get coaches, and they spend the entirety of the year making these arguments."
Despite these challenges, the small group of debaters at TOC performed well. The other students sent were Ryan Lee (11), Anushka Kulkarni (10), Vidushee Mishra (10), and Shevanti Kumar (10), with the team of Mishra and Kumar finishing one seat away from being octo-finalists.
"We went in there having high expectations but also realizing that we're really just a team with not that many resources," said Sanghvi. "We were just going in there and doing our best. I think considering the fact that Irvington didn't have a coach, we did pretty incredible."
About the Contributor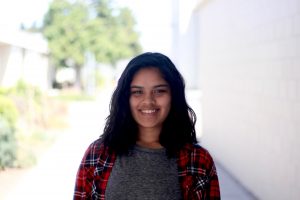 Subaita Rahman, Staff Writer
Subaita (11) is a staff writer and humor apprentice for The Irvington Voice. Her hobbies include reading, writing, watching Netflix, pretending to be funny, and being problematic. In journalism, she enjoys flashing her press pass at events like an FBI agent to get in for free and passive-aggressively roasting articles. She is always free to discuss political issues, conspiracy theories, and Harry Potter. This is her first year on the staff.