The Underdogs: Boys' Varsity NCS Volleyball Championship Victory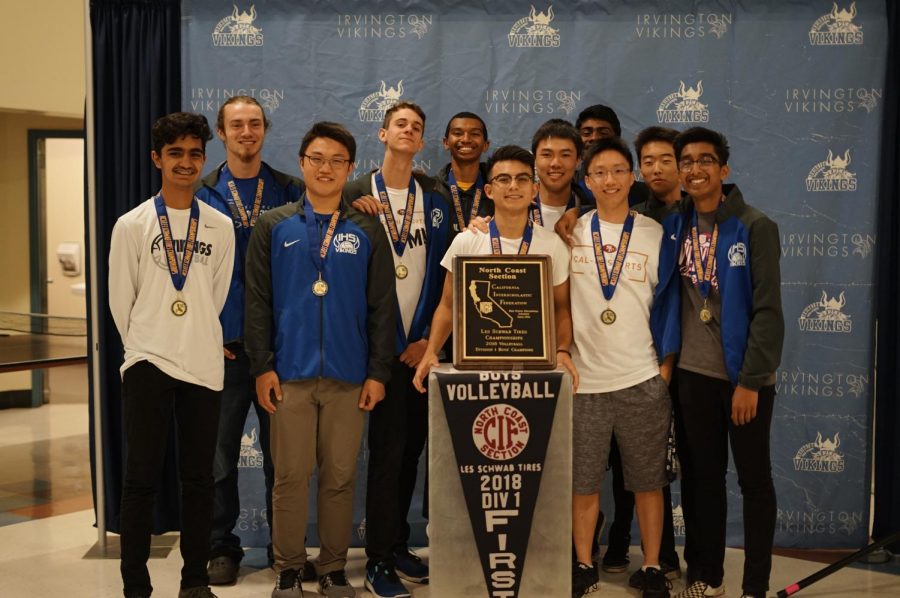 Vivian Hoang, Copy Editor
June 5, 2018
The varsity boys' volleyball made Irvington sports history with their victory at the two week North Coast Selection (NCS) Les Schwab Tires 2018 Volleyball Championships. The boys continued their historic record (11-1) into the competition, beginning on May 8 at Pittsburg High in Pittsburg, CA and ending with their final victory on May 17 at Amador High in Pleasanton.
The team's win streak and subsequent NCS victory was unprecedented. Irvington's boys' volleyball is a relatively young program, established only about five years ago.
"NCS was crazy. We were underdogs," middle blocker David Cox (12) said. "Nobody believed we could win NCS other than us."
The support that the team received from their families the community, along with the idea of making Viking athletic history were major sources of motivation for the players. The team's talented roster, hard work during practices, and strong chemistry (some of the players have been teammates for several years) also contributed to their success. However, the team did have multiple challenges, some of which include experiencing shortages of funds and numerous injuries. The team had a shortage of volleyballs because one of the players continually popped volleyballs with his spikes.
The varsity boys' volleyball historic victory was a proud achievement for the school onwards with numerous announcements on the marquee sign, a well-attended senior night, and a congratulatory ceremony and photo-op after their NCS victory to support the,.
"I still expect the boys volleyball team to continue their success in years to come," Athletics Director Mrs. Stone said. "The coaches have a good system and will continue to see it grow. Being an NCS champion means that we have a team that is better than the 171 schools in our division. That is one thing no one can take away from the team or school."
While the team's victories came as a shock to most people, those familiar to the team did not see it as a surprise.
"Being around and watching the team I knew they were pretty special," Stone said about the team. "The team never got down on each other when making a mistake they supported and moved on. In sports when you make a bad shot or bad pass and get down on yourself sometimes athletes don't get over it and move on, so then it affects the whole team. This team moved on and finished the game."
About the Contributor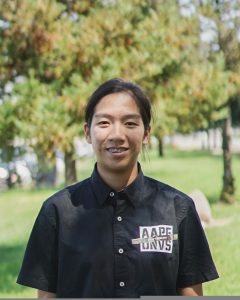 Annika Yong, Photos and Web Editor
Annika (12), is the Web and Photos Editor of the IHS Voice. She has been in journalism for three years and enjoys writing spotlights and investigative articles.