IHS Debate Cruises to Finals at Notre Dame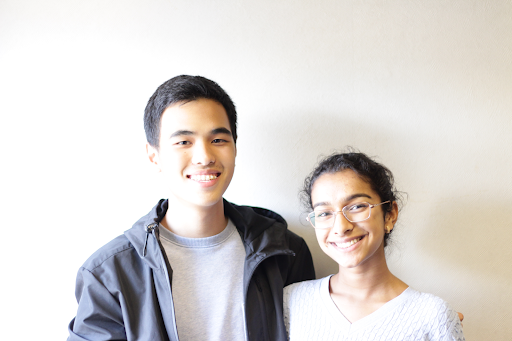 Novice Parliamentary Captains Ryan Lee (12) and Anushka Kulkarni (11) made it to finals in their first debate tournament of the year, the Notre Dame Invitational. When starting debate, however, the duo didn't have the best success.
"We've been debating together for a year and a half. Honestly, we were really unsure about partnering together at first since we were different grade levels." Kulkarni said. "We knew that Irvington was going to kill it, for sure, but we were skeptical of our success as a team."
Competing in the varsity division, the duo faced a lot of competition..
"Leading up to the final round was stressful, as we knew we were hitting better and better teams," Kulkarni said.
This record was astounding as they were the first team to reach the final round of a tournament in recent Irvington Debate history. While they seemed to move up the rounds effortlessly, it really wasn't easy at all.
"The anticipation before every decision was called was insane," Kulkarni said, "especially with the closer rounds."
The partners were quite pleased with their performance, as they did not perform too well the previous year.
"It was really surreal being one of the first finalists in recent history," Lee said. "Last year, we really struggled with inconsistent performances, so we were extremely surprised by our success at Notre Dame."
Although their success is quite exciting, the duo is still looking for ways to improve.
"We need to change a lot about the way we debate," Kulkarni said. "Our last round was not a fun time. Overall, just putting more time into debate and redoing speeches to make better strategic decisions is helpful."
They are now ranked number 2 in the nation and are extremely excited for tournaments in the future.