Burdened Counselors and Unsatisfied Students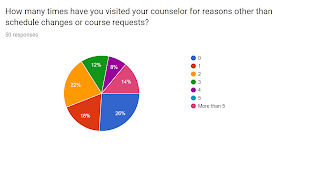 Like a majority of Irvington High School students, senior Kareena Wu received her prospective class schedule in August, expecting it to look like the course registration form she had filled out the year before during May. Expecting to be enrolled in both AP Physics 1 and AP Music Theory, she was left frustrated when she did not receive either. With her prospective colleges requiring four years of science, Wu submitted a non-emergency schedule change form to the counselors, hoping to solve the issue quickly. After patiently waiting for weeks, she resorted to visiting her counselor multiple times.
Wu is finally in her AP Physics 1 class, but is almost three weeks behind in the fast-paced AP curriculum. Furthermore, her switch into the class weeks later forced the first test to be postponed. Unlike a third of those who submitted the non-emergency form, she had submitted her course request in spring. While Wu and many other students reported adverse experiences with their schedules for the 2018 to 2019 school year, in light of the small number of counselors and growing student population, several students alike have brought up the question: Are counselors really to blame?
Scheduling issues have been a recurring issue almost every year. With previously inefficient scheduling mechanisms that burdened both students and counselors, ASG and counselors collaborated to create two Google Forms which separated the emergency and non-emergency change requests. Through creating these separate pathways, they hoped to help counselors prioritize the more urgent cases over requests to change schedules that students initially requested. The severity of the scheduling issue is reflected by the overwhelming amount of responses submitted—there were 662 and 747 responses in the emergency form released during MAZE and non-emergency form released in the beginning of the school year, respectively.
According to the Voice's poll, 54 percent of students prefer talking to counselors face to face, compared to the 24 percent of students who prefer using the Google Form. Students who preferred meeting with their counselor face to face claimed this process is easier to explain their special circumstances and discuss class options. However, with hundreds of students lining up for schedule changes in the past years, counselors believe the Google Form is very efficient.
"Every time we meet with a student it takes five to ten minutes, so in 2 hours that's only 12-15 kids," said Counselor Velasquez. "With the Google Form, I was able to get through 120 schedule requests. I was able to get schedule changes that would not have happened if I had to meet with students every period."
Irvington's counselor to student ratio is 1:500 is double the national suggested average of 1:250, according to Mrs. Velasquez. Aside from scheduling issues, there are also other ramifications to having so few counselors.
"I have 40 Common Apps due by November 1," said Counselor Serrano. "If we have fewer students [for each counselor], we can personalize our time with them and get to know our students from freshmen year. By [that] time [we can write] a real thought out, personalized letter for them because we've known them and interacted with them for four years."
Even more important, limited counselor availability also restricts counselors from carrying out other responsibilities, such as spending quality time with each student.
"I wish I could talk to more of [the students], because not only do we work with picking out their schedules, but there are students who have socio-emotional needs," said Mrs. Velasquez, "My job is to help the students graduate, and we have a lot of kids who need extra support, but then I have all these counselor recommendation letters have to do, and put aside kids who really need me for schedule change, instead of working with students who might really need it."
With Irvington's student population increasing by 14 percent over the past five years, according to the School Accountability Report Card, counselors will likely be unable to fully accommodate students' educational needs in the future, much less their emotional well being.
"The role of the school counselor has evolved over time, the expectations have changed under No Child Left Behind," said Assistant Principal Honerkamp. "Each district and school is evaluated on a lot of different data points when it used to only reflect academic performance. Responsibilities of school counselors have changed, but the old mentality of what the school counselor was has resulted in a very high student to counselor ratio."
About the Writers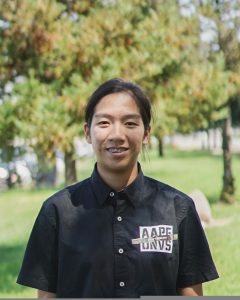 Annika Yong, Photos and Web Editor
Annika (12), is the Web and Photos Editor of the IHS Voice. She has been in journalism for three years and enjoys writing spotlights and investigative articles.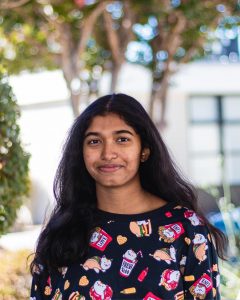 Srinidhi Sankar, Opinions Editor
Srinidhi (12) is an opinions editor of The Voice. She joined as a staff writer her junior year because she wanted to catch the best of the juicy rumors at school and dish about them. Most of the time you will find her hangry, walking up to thirty minutes to find a fabulous burger or spicy food. When she isn't eating, she'll be watching Trevor Noah or laughing at some good ol' Fox News. The only way you can get her to stop binge-watching dramas is to tempt her with clever puns or treat her to quality bibimbap.