Halloween Ghost Meringues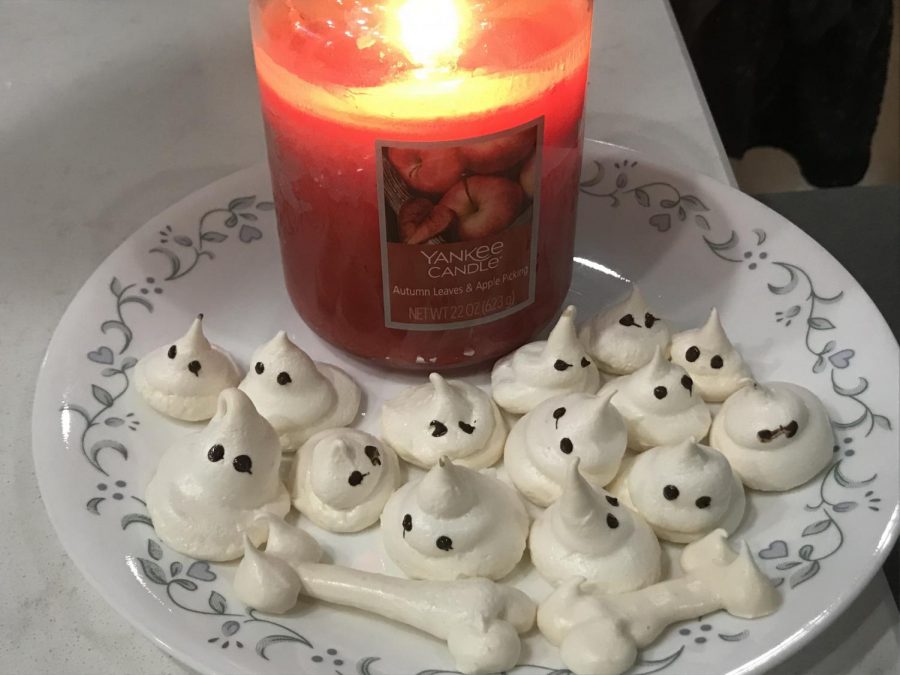 It's the spookiest time of the year again, and what better way to spend it than eating unhealthy junk food while watching R-rated Horror movies? For this special occasion, we have the perfect treats: Bite-Sized Ghost Meringues. Not only are these desserts small and cute, but they are incredibly easy to make!
Ingredients:  
2 Egg Whites

Lemon Juice or Cream of Tartar

7 Tablespoons of Sugar (can add or less based on your taste)

Melted chocolate
Directions:
Preheat oven to 225 degrees F (110 degrees C). Have baking trays readily lined with pastry paper.

Whisk eggs whites and lemon juice (or cream of tartar) together in a bowl it becomes white and stiff peaks form(be sure not to overmix!). Add sugar a tablespoon at a time to lessen the whisking time.

Transfer meringue to a piping bag. Pipe 12 dollops onto the remaining baking sheet to resemble ghosts or bones.

Bake in the preheated for about 1 hour until firm. After they are done baking, turn off the oven, close the door, and cool until completely dried, which should take approximately 1 hour.

Dip the tip of a toothpick into melted chocolate and dot chocolate "eyes" on each of the ghosts.
And with that, your little ghost buddies are ready to eat. Enjoy!
About the Photographer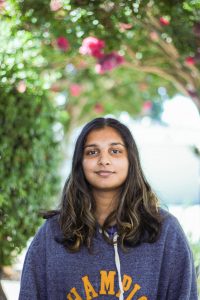 Akshita Nair, Entertainment editor
Akshita (12) is an entertainment editor for her second year in The Voice. Her favorite part of being on The Voice staff is writing articles and the free food.You can usually find her reading fantasy books or watching tv shows instead of doing her actual work. If you mention Hamilton, certain book titles, or her dog, she will never stop talking. So don't do that.