The Evolution of BTS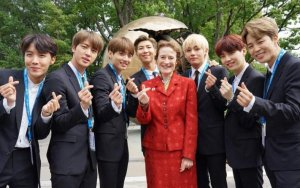 From struggling to give away concert tickets to uninterested people, to performing at sold-out stadiums including the Bay Area's own Oracle Arena, Bangtan Sonyeondan (BTS) has come far since their debut in 2013. Formed by BigHit Entertainment in 2012, BTS is a seven-member K-Pop boy group consisting of RM, Jin, Suga, J-Hope, Jimin, V and Jungkook. Although people have attributed BTS as "just another boy band," they have proven that they are much more than that through their universal popularity and by setting numerous precedents for the Kpop scene.
BTS started their journey with the song "No More Dream" from their debut album 2 Cool 4 Skool. Around this time their company had financial issues and lead rapper Suga even had to sell his self-produced songs to other groups to make ends meet. The group almost disbanded because of a scandal that was going on regarding the company's only girl group at that time Glam.          
Things started looking up for the group in 2015 when they placed first in the Korean music show 'The Show' with their lead single "I Need U" from their mini-album, The Most Beautiful Moments of Life. Through this album, they started to find their music style and transitioned into more of a modern pop sound rather than hip-hop, the main genre for their previous albums.
BTS started to gain international recognition when they got nominated for the BBMAs Top Social Artist award alongside stars like Justin Bieber and Ariana Grande in 2017 after releasing their album Wings. In 2018, BTS got nominated for the Top Social Artist award a second time for the BBMAs after kick-starting their new album series Love Yourself. They became the first ever K-Pop group to be nominated two times in a row for the BBMAs.
In 2017 BTS collaborated with UNICEF on 'Love Myself' anti-violence campaign that focused on making the world a safer place for children and teens so they don't live in fear of violence. BTS's leader RM gave a speech at the launch of "Youth 2030: The UN Youth Strategy" and "Generation Unlimited Partnership" and urged the youth to speak up for themselves before someone else does.
"No matter who you are, where you're from, your skin color, your gender identity, just speak yourself. Find your name and find your voice by speaking yourself." The leader ended the speech by emphasizing the importance of self-acceptance and self-love. "I have many faults, and I have many more fears, but I'm going to embrace myself as hard as I can, and I'm starting to love myself gradually, just little by little. What is your name? Speak yourself. Thank you very much."
BTS made history by becoming the first ever K-Pop group to speak at the United Nations and they continued on with their Love Yourself world tour. BTS sold out all 14 shows of their 2018 'Love Yourself' world tour in North America in three days, reaffirming their success and popularity in the US.
In the Oakland concert, fans waited in long lines up to a week in advance to get to the front. BTS featured their new biggest hits: "Idol," "Fake Love," "DNA," and group members also got to shine through their solo music. The concert consisted of spectacular live dancing, vocals and interactions, and their production put them on par with the biggest stars in America.
About the Contributor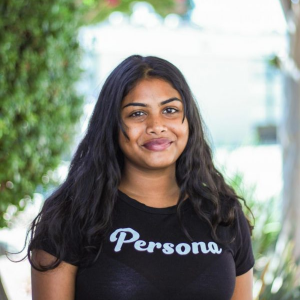 Sanjana Gudivada, Photo Editor
Sanjana is a senior who is the photo editor for The Voice. In her free time she grinds for college apps and the SAT and works out whenever she feels like it. Her daily diet involves boba or homemade Indian food, nothing in between.