Despite Loss to James Logan, Volleyball Team Optimistic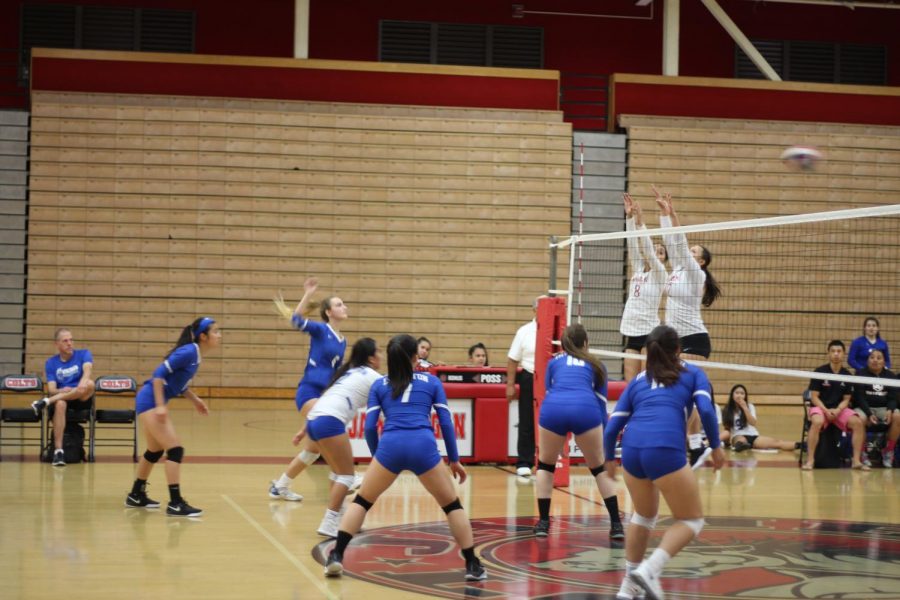 On October 9, Irvington's Varsity Girls Volleyball team lost to James Logan by about eleven points over three sets. While the difference between the scores narrowed over the course of the game, Irvington was unable to match Logan's solid overall play.  
The game started off well with a powerful serve by Captain Kimberly Sanchez (12), which lead to a 5-0 run by Irvington. Though Irvington could not hold up against the aggressive spikes from the other team, Alicia Kniss (11) played active defense at the net. With a score of 10-24, Irvington lost the first set.
After the team suffered in the first set, Irvington made an offensive comeback with bumps from the back line and spikes from the front. However, as a result of the mounting score for James Logan, Irvington was forced to call a time-out to discuss strategy. James Logan scored the last point in a heated volley between the two teams, and the set ended with a score of 13-25.
Continuing to narrow the gap, Irvington attempted to improve its defense.
"James Logan is a strong team, and we knew that they had some height on us," Elise Le (11) explained. "Kim [Sanchez] put some more height in the back row to compensate."
Though the team played strong for most of the match, the defense began to falter in the latter half of the period. Thus, the game ended with a score of Irvington 18-24, closer than prior sets, but still a significant loss for our team.
Despite the loss, Coach Marcus Young is optimistic about the rest of the season and said,  "Our plan is to play hard. That's it."
They are prepared to play their next game against Moreau High School on October 18.
About the Photographer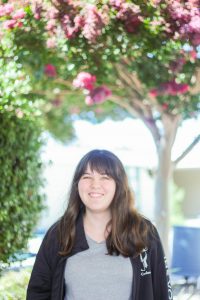 Rory Conlon, Student Life editor
Rory Conlon is one of the editors for the Student Life section in the paper. She likes reading, writing, and graphic design.