Girls' Golf goes Full Swing this Season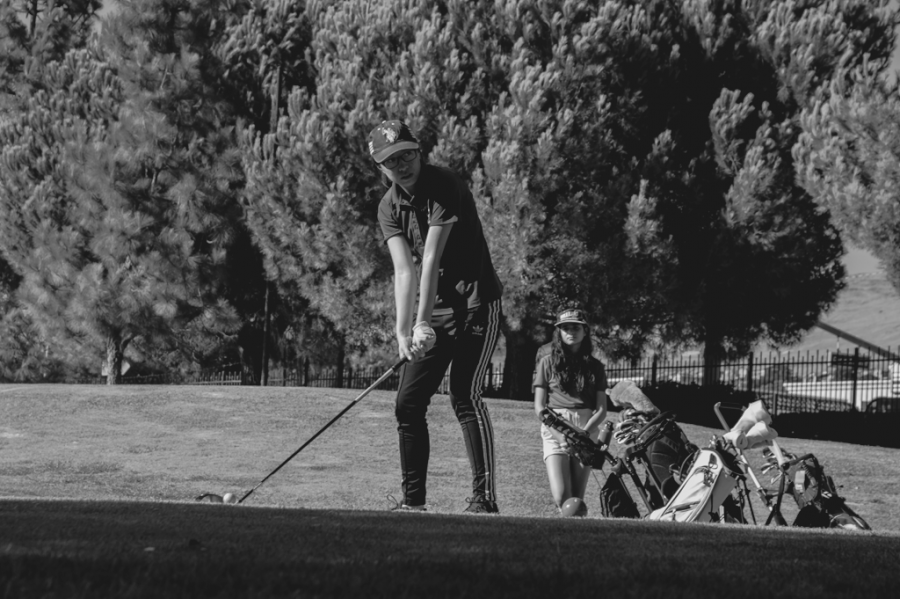 Irvington's girls' golf team has had a very successful season, defeating all other schools and dominating MVALs (Mission Valley Athletic League). The team has also qualified for NCS despite only being started three years ago.
The players were able to become the unrivaled champions, defeating all their rivals during the season and winning the MVAL title. The team had a 6-0 record and won every tournament, earning four first places at MVALs. After qualifying for NCS, they managed to place 8th, concluding their season. However, team captain Mika Jin (11) will be continuing to play after qualifying for the CIF State tournament as an individual player.
The team had a rocky start at the beginning of the season, causing some uncertainty. "We unexpectedly lost several players at the beginning of the season and I wasn't sure how we would do," says coach Terry Selsor. The team also had a difficult time practicing individual skills. "We have a very similar routine for every practice meet, so I think I could've done a better job to discuss with each player their weaknesses in their game and targeting a specific goal to work on," says Mika. However, she feels that other than that, the team had very little problems. "Everyone on the team tries their best to make every practice meet and is dedicated to improving their game. I feel like this is a huge step up already because the right motivation will result in having a solid practice."
Coach Selsor is proud of his team for their achievements this year. "We started the season with a very small team and the team worked hard and won the title in only the team's third year." Mika agrees that they made great achievements. "Our team played really well this season." Upon asking the coach on the most improved player, he replied Sabrina Ma. "She worked hard over the summer & the season and her game improved dramatically from last year. Sabrina was definitely an integral part of the team's success."  
The team also has many memorable moments they share. "Winning MVALS. And going to NCS even though we didn't win, we always had a good time. And the car rides to and from tournaments because we were able to bond as a team," were some things that Phoebe Lai (10) remembered about the season. Mika also recalls the day of the NCS and how they had to wake up early and show team spirit by wearing blue and white ribbons and face paint.
"It was our last tournament of the season with the entire team. It was also the very last match for two of our seniors, Cindy Lee and Michelle Huang. Although it was sad, I was very grateful to have such a wonderful team this season. We overcame struggles, together as a team, and we all just had a good time."
However, the players still plan to practice and improve for the next season. "I learned that short game is crucial when it comes to scoring. Since league matches play shorter distances than usual, there is no room for mistakes. The short game is important because it can recover shots that were not as good. I want to improve my short game so that I wouldn't have to give myself a lot of pressure to save par if I missed a green," says Mika. Phoebe Lai (10) also says "Next season, I hope that I can improve on my swing and short game." Coach Selsor is also planning ahead in preparing the team for the next season as well. "We took on 6 new players; brand new to the game. We need to develop them for next year & the next.  We also need to get the word out that Irvington has a girls golf team and I think they will have a lot of fun together."
About the Writer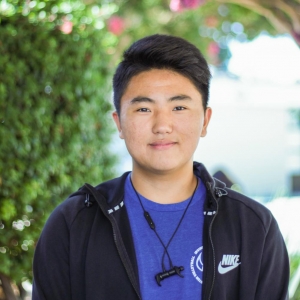 Justin Kim, Graphics Editor
Justin is the graphics editor for Volume 29. It's his third year in the newspaper and all he's done is draw some stuff and make podcasts with his friend Prahalad. Currently, he's worried how he'll make graphics without a drawing tablet.