Irvington's Boys' Varsity Soccer loses to Washington
On December 12, Irvington boys' varsity soccer faced Washington in the first game of the season at TAK Fudenna Memorial Stadium. Irvington lost by a score of 2-1, with Irvington scoring one goal in the first half, and Washington scoring one goal in the first half and one goal in the second half. The match makes for a particularly sore defeat, as this game was the first of the season.
Irvington started off the game strong and were dominant throughout the first half, winning tackles and controlling the game by having possession of the ball. They scored within the first 20 minutes of the game, when center back Jacob Jaimes (12) was able to beat  three defenders and cross itto Armon Olaee (12) who scored Irvington's only goal of the game. However, Washington scored a goal at the end of the first half, bringing the score to a tie at halftime.
Washington, re-energized after the break, scored a goal 12 minutes into the second half. Neither team scored afterward, although there were a lot of good chances that were ultimately stopped by the opposing team's defense. Ultimately, the game ended with Washington holding the advantage by one goal.
"The first half was good, we were dominant through our passing and physicality but missed chances to pull ahead on the score sheet, toward the end of the half we got pretty tired and i suppose it carried into the second half as well", said striker Armon Olaee (12).
Being a younger team, consisting of primarily freshman and sophomores, Irvington struggled against the older, more experienced Washington team. However, Irvington ultimately took this as a experience that they hope to learn form for future rounds.
"I would like for us to improve our possession of the ball, our communication and our finishing, but this is the first game in the season, so we will continue to work hard for future games," said Younes Mousaoui (11).  
About the Writer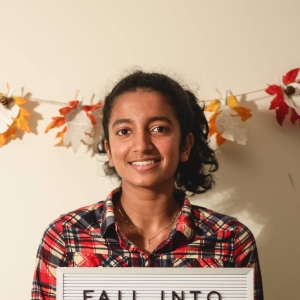 Rachel Kavalakatt, Humans of Irvington High Editor
Rachel Kavalakatt (12) is excited to be Humans of Irvington High Editor at the Irvington Voice. She started Humans of Irvington High two years ago with the mission to capture the heart of the Irvington community through telling personal student stories. Her passion for storytelling and connecting with others immersed her in the world of journalism, and she has never looked back since! Rachel's personality traits include being Canadian, spontaneous renditions of
Hamilton: An American Musical
, and an obsession with spoken word poetry.