Bohemian Rhapsody Will Rock You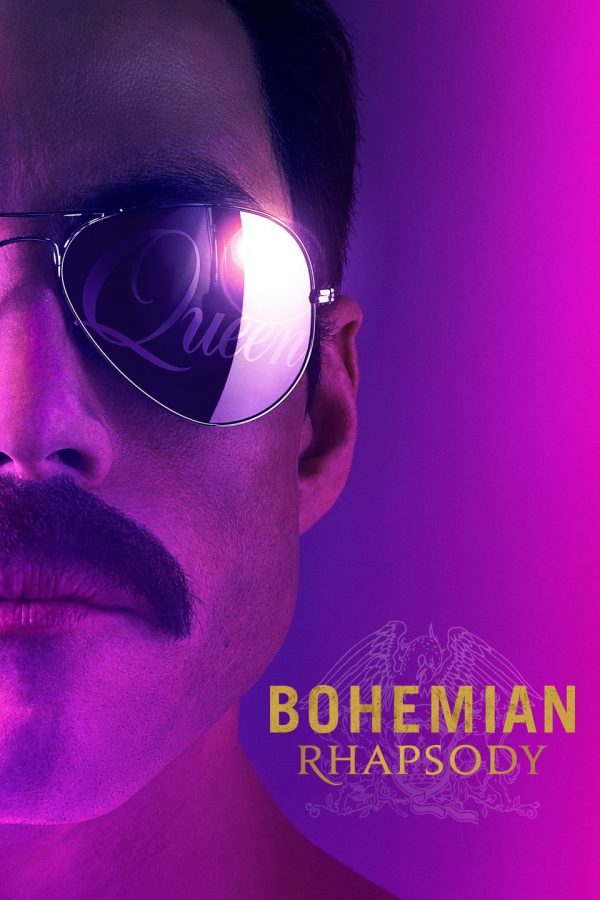 After nearly a decade of production, and the departure of a lead actor and two directors, 20th Century Fox finally released its highly anticipated biopic of Queen, Bohemian Rhapsody, on Nov. 2. The film has received mixed reviews from critics, who criticized its cliche,formulaic plot, and historical inaccuracies while praising the acting and musical sequences. However, while critical reception has been lukewarm, audience reaction to the film has been overwhelmingly positive, with an opening weekend gross of $51 million and an overall international gross of $540 million already on a $52 million budget, making it the highest grossing musical biopic ever. Although the film does fall into some of the usual musical biopic cliches and suffers from a rushed storyline, it is a highly entertaining experience bolstered by Rami Malek's incredible performance that will please both diehard fans of Queen and those who only know one song by the band.
Spanning 15 years, Bohemian Rhapsody chronicles the rise of the legendary rock band Queen from humble beginnings as a student band in 1970 to delivering the iconic performance at Live Aid in 1985 as one of the biggest bands to ever exist. The film puts particular focus on the life of lead singer Freddie Mercury, who has been the subject of many sensationalized stories throughout the years regarding his life and eventual death from AIDS in 1991. Rami Malek stars as Freddie Mercury, while Ben Hardy, Gwilym Lee, and Joe Mazzello costar as Roger Taylor, Brian May, and John Deacon: Queen's drummer, guitarist, and bassist respectively. The film is split between the musical scenes of the band performing in concert or recording music and scenes of Freddie's personal life.
The movie recreates many of Queen's most iconic performances, most notably their 20 minute set from Live Aid (1985), painstakingly. This was achieved with the help of the real Brian May and Roger Taylor, who served as creative consultants on the movie. The songs heard in the movie were recorded using an amalgamation of voices, primarily Malek's and singer Marc Martel's, in order to mimic Freddie Mercury's expansive range and unique sound as closely as possible. Lee, Hardy and Mazzello had to learn how to play their instruments in the style of their real life counterparts and are actually playing in every musical scene of the movie. Overall, the musical scenes are highly effective, and they left me wishing I could have attended a Queen concert. Although, it is worth asking how much of that is because of elements added by the movie and how much is due to Queen's brilliant music.  
However, outside of the scenes involving the whole band writing or performing music, the movie is slightly disappointing in how by the numbers it is. The plot of the movie is so safe that if you have seen a single movie about a music band, you can predict it almost entirely. This is particularly frustrating because Queen is famous for pushing boundaries and breaking new ground, with Mercury himself immortalized for his extraordinary way of approaching everything. The movie is missing that bold edge that made Queen stand out and be a story worth telling in the first place. Additionally, the movie does not spend enough time developing the relationships between the bandmates, despite basing many of its emotional moments hinging on the audiences investment in them as a family. This is symptomatic of the movie's biggest problem: rushed pacing. The movie has to fit so much into such a short amount of time and it ends up making the rise of the band seem like it happened overnight. The plot takes quite a few liberties with the real story for the sake of neater and more dramatic movie, although this is excusable because the movie has never claimed to be a documentary. None of the members of the band besides Mercury receive any particular development, with the bassist John Deacon in particular being almost completely neglected (probably because the real John Deacon has withdrawn from the public eye since 1997 and had little to do with the production of the movie). However, even with the little material given to them, Lee, Hardy and Mazzello all deliver fantastic and completely believable performances. Lucy Boynton is also excellent as Mary Austin, Mercury's one time fiance and lifelong companion. But the real stand out performance of the movie is Rami Malek, who delivers an Oscar-worthy take on Freddie Mercury, capturing both his outlandish, flamboyant side and quiet, introverted side brilliantly. Prior to the release of the movie, there was a lot of worry about Freddie's sexuality and racial background being erased, fortunately, both are touched on and explored in the movie. Overall, despite all of its flaws, Bohemian Rhapsody is an entertaining experience that is sure to introduce many to Queen's fantastic discography and fascinating story.
3.5/5
About the Writer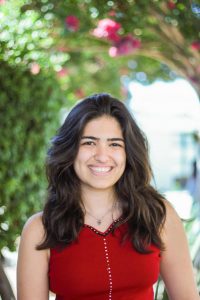 Roxana Shahmohammadi, Opinions editor
Roxana (12) is an Opinions editor and in her second year in The Voice. She is looking forward to playing good cop to Andrew's bad cop. She is very pretentious with tea and her favorite is the pomogeranate one from Trader Joe's.