Irvington Boys' Basketball defeated by Moreau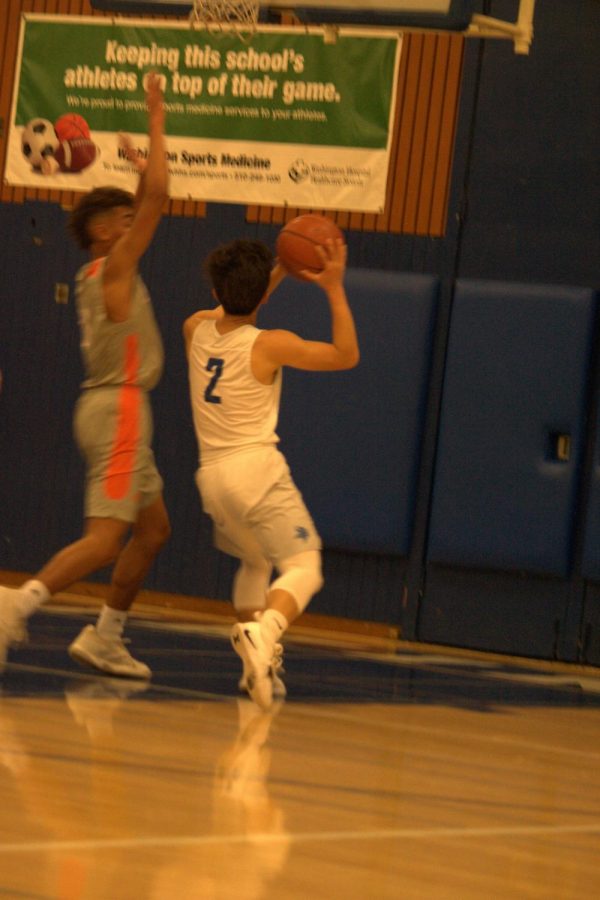 After an intense, fast-paced game, Irvington's boys' varsity basketball team lost to Moreau Catholic High School with a final score of 64 to 81.
The main struggle against Moreau seemed to lie in size. Physically, the players on the Moreau team were bigger and more athletic than Irvington players, giving them an advantage in being able to put pressure full-court.
Because of Moreau's sheer strength, the team had to take a different strategy for playing this game. "Since it was harder for us to drive in and attack, the coach gave us another approach of shooting 3-pointers, so that worked," says point-guard Jimmy Wang (12). By scoring as many shots as they could, the team was able to close in on the points margin between Moreau throughout the course of the game, but still ended up about 15 points behind by the end of every quarter.
One of Irvington's weaknesses was their defense, though it was something they have improved since the beginning of the season. Captain Owen Schmitz (12) says the team will continue to work on protecting the ball and reducing the number of turnovers for the remainder of the season. "We worked on a lot of defensive drills from the beginning of the season, and that's starting to show up now. That's definitely something we still need to work on, but it's getting a lot better."
With the season almost drawing to a close, the team has come a long way from where they started. In terms of team chemistry, Kaushal Bobba (11) reflects, "Over the season, our team has started to play a lot better together instead of playing individually."
Despite the defeat, players gave their best performance and shone. "Elias (11) played really well, shooting four out of six 3-pointers. Kaushal also stepped up and played a really good game," says Wang.
Irvington's boys' basketball continues to work hard to improve, as they have been doing since the beginning. The culmination of their efforts shows in their impressive 72% win record at this point in the season, having won 13 out of 18 games so far. The remainder of the season looks promising for the team.
About the Writer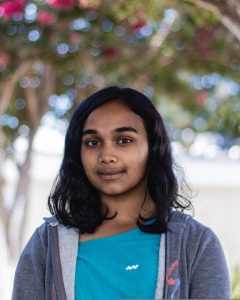 Shivani Manivasagan, Staff Writer
Shivani (10) is a staff writer for The Irvington Voice. She joined journalism to get to know the behind-the-scenes of Irvington (and to improve her writing). Besides playing 4 instruments, she spends her time reading and dreaming about the future. She's always ready to try something new.