DECA NorCal Gets Irvington Ready For It
From Jan. 18 to 21, Irvington DECA participated in the 2019 Northern California Career Development Conference (NCDC) at the San Ramon Marriott. Out of 900 total competitors from 28 schools, 110 students from the Irvington chapter participated in the conference.
Since early November, Irvington's DECA officer team has been planning its trip to NorCal, such as through collecting all fees and registering all members for the conference. The week leading up to the competition, the officers gathered all their participants' business reports, which the members had been working on since the beginning of the school year, and reviewed each one for formatting and content errors before delivering them to the San Ramon Marriott.
Although Irvington DECA did face a couple of obstacles on the first day of the conference, including rooming and unexpectedly early testing sessions, they managed to pull through to the opening ceremony. Irvington's Kaitlyn Phan (11), who was later announced as Vice President of NorCal, made an engaging speech onstage as Irvington members cheered her on.
"I think we're doing pretty well," said Raisah Khan (11), Irvington DECA's Director of Operations Research. "During the opening ceremony, everyone was very supportive of Kaitlyn. In terms of how the conference is run compared to past years, the events are run a lot smoother. Before, they would always be behind on events but now everyone is finishing on time."
Due to Work to Rule, DECA advisor Mr. Ballado wasn't able to get as deeply involved in the planning that led up to the conference. In the future, especially in the weeks leading up to States, Irvington DECA plans to focus more on the content of members' written reports.
"I think now that [members] have a basis, we need to work on their writtens more," said Raisah. "Focus on content and make their reports nicer and more feasible."
First-year member Cherry Zheng (9) agrees, "We can get more practice, like hosting more Minicons, with the officers beforehand. Minicons are not as stressful as NorCal and also prepares us for bigger competitions."
Irvington DECA did very well at the NorCal conference, bringing back 23 glass trophies and 87 total finalists. Their next competition will be the State Career Development Conference at Anaheim on Feb. 28.
About the Contributor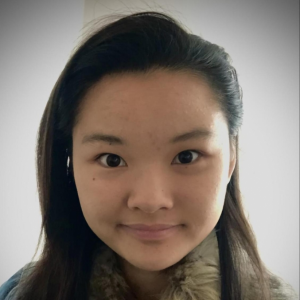 Felicia Mo, Editor-in-Chief/News Editor
Felicia (12) will be Vol. 29's co-EIC, as well as the co-News Editor for two years. She looks forward to getting back in the groove from her extended summer in COVID-19, especially since distance learning will downplay the fact that she stands at only 5' on good days. When she isn't busy pursuing or editing a news story, Felicia enjoys animating and watching history documentaries.