Irvington Wrestling Flips Expectations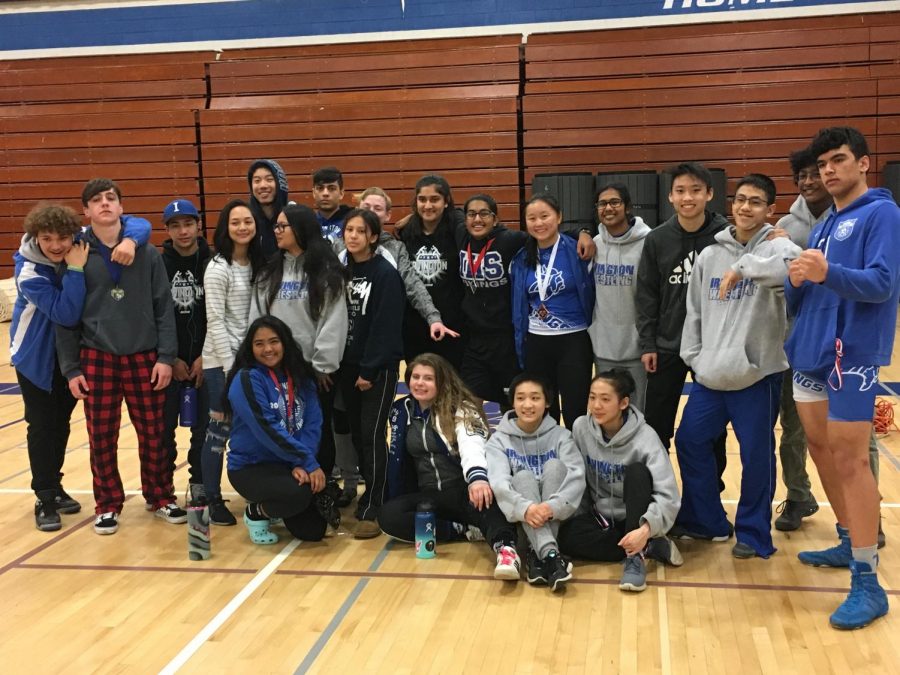 The Irvington Wrestling Team ended with a rewarding season, and wrestlers, many of which were first-year participants, experienced a lot of growth. Despite the team's relative inexperience, they performed extremely well at MVALs, and several wrestlers were able to place in NCS.
"When we started off, ninety percent of the team didn't know how to wrestle," said Team Captain Abbas Nurie (11). "At the end our people were winning matches, so we improved a lot."
The team was also assisted by new coaches, Coach Li, Coach Nishiyama, and Coach Tillman, who worked with wrestlers on establishing the basics of the sport.
"Our goal was getting everyone up to the same skill level," Head Coach Kevin Flannery said. "I think that helped the new wrestlers stay on target, and it also helped the return wrestlers to correct some bad habits and hone up on their skills better from last year."
Returning members also tried new moves during each match.
"I did something called a barbwire," said Amay Gupta (11), a second-year wrestler. "It's where you reach across the face and crack their arm onto the floor, get them on their back and then you spin around them and winding their arms together to pin them down."
Despite several wrestlers suffering injuries throughout the season, they continued to support the team at matches. The overwhelming support for each member of the team was a major driving force in the team's success this season.
Irvington Wrestling did extraordinarily well at MVALs. The girls' team placed third in the first ever girls league championship that was hosted for wrestling and qualified for NCS. The Boys Varsity team placed 6th and JV placed 5th in MVALs. Alexander Duong (10), Hezekiah Crawford (10), and Abtin Olaee (11) from Boys Varsity qualified for NCS.
"[Wrestling's] very active and there's a lot to learn from it," said Olaee, a first-year wrestler. "There's a lot of people who are better than me, and if I want to compete with them, I have to train harder."
Next year, the team hopes to win more matches and have a more complete team with wrestlers in each weight class, which was something that was lacking this season.
"I felt this season was a great growing season for us and establishing a core group of wrestlers that understand the sport and the basics," said Coach Flannery. "My expectations for next year are to build on that and get the returning wrestlers to be able to handle more expert level skills and be more proficient so they can compete at a higher level. I would also like to see a good group of new wrestlers to build on that group so we can create a better team."
About the Contributor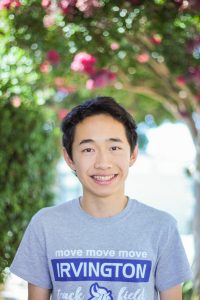 Andrew Fu, Editor-in-chief/ Opinions editor
Andrew (12) is an Opinions Editor and one of two editors-in-chief for The Voice. He enjoys writing snarky comments on opinions articles and scaring J1 kids, but not as much as reveling in the power of his EIC position. After three years of being in the class, he's just about had it with people turning in articles late and not grayscaling pictures. Grrrrr.