thank u, next is simultaneously well-crafted and doesn't care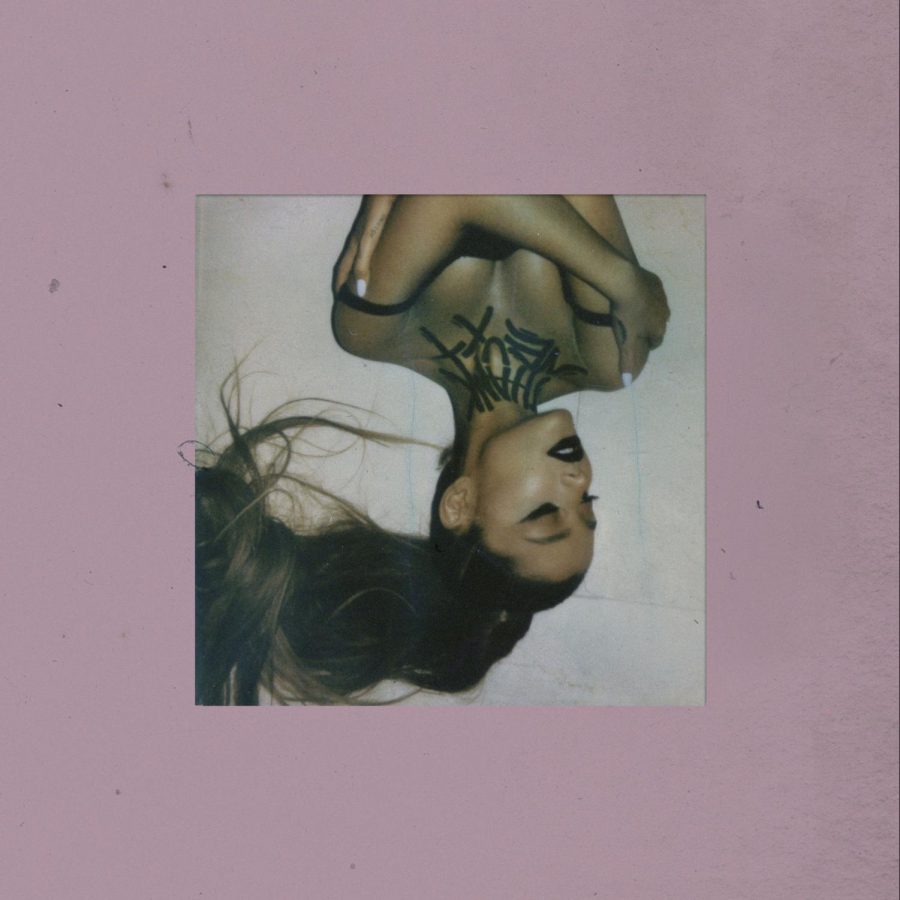 Since her debut as a Nickelodeon teen idol back in '08, singer-songwriter Ariana Grande has skyrocketed to greater and greater fame and critical acclaim, but life's also thrown in more than a few tragedies her way. From a terrorist attack at her 2017 concert in Manchester to her ex's death by drug overdose, Grande is anything but "lucky." But her hits are never any pity party: she's always managed to transform the pain into self-love and positivity. Less than six months following her Grammy Best Pop Vocal Album Sweetener, Ari's dropped thank u, next Feb. 8, cementing her status as a confident, versatile pillar of the pop industry.
Many albums take years to create, but Ari (and her producers) recorded the 12-track thank u, next in two weeks in Oct. 2018. That said, although it's clearly the result of a sudden burst of creativity, the fifth album doesn't feel rushed at all, but actually stands as one of Ari's most thematically and musically cohesive works to date.
Opening track "imagine," a yearning, dream-like pop ballad about the denial of unattainable love stands in stark and informing juxtaposition to the titular track "thank u, next." Here, Grande flexes her impressive range and whistle register, especially as the song crashes back to earth and heartbreak in the first chorus: ("Why can't you imagine a world like that?"). Acting as the bridge from Sweetener, "imagine" is an impressive start, but inherently different in tone and theme from the generally smoother, sassier tracks of the rest of the album.
And Grande is on a roll, following up with minimalist heartfelt confessions in "needy" and "fake smile," punny tracks like "NASA" and "make up," and catchy bops like hip-hop-infused "bloodline." My favorite track, though, is probably the gorgeously rendered,  "ghostin," one of the album's more emotional pieces. As she sings against heavenly backwards synths, slightly wavering in guilt, "You been so understanding/You been so good," I could almost visualize her vulnerability, like the blinking back of tears.
It's not until the later parts of the album that we hear more familiar tracks, released as singles in the months prior to the album's release. It's supposed to work as a touch of familiarity, except "7 rings" is easily the blandest song on the entire album. "7 rings," while not terrible to the ears, sticks out like a sore thumb. It's not even the bleh lyrics about retail therapy, since Grande isn't the best at enunciation anyway, but the trap-pop track really lacks soul.
It's okay though, because the titular "thank u, next" also stands out, but in the best way: the smooth R&B track is really catchy to KonMari to (you know, for all the girls who don't have exes to thank).
"thank u, next" was going to be the final track on the album, but Grande decided to add a "fun" closing track, "break up with your girlfriend, i'm bored." While the song title and lyrics depict a very toxic mindset, something that a pop star as popular as Grande would inevitably get under fire for, the sassily-sung beat track totally embraces that with a thick dose of sarcasm and self-love.
As I cleaned out my room over the weekend, thank u, next was a very fun and emotional listen to bop along to. I'm sure Arianators and R&B and pop avids will think so, too. So, embarrassing tattoo missteps notwithstanding, thank you, Ari, for sparking joy in my life to blast off the year.
Rating: 4.5/5
About the Contributor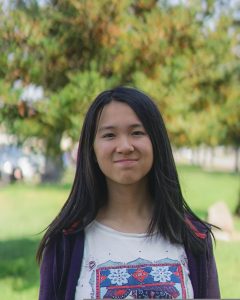 Fiona Zhao, Student Life Editor
Fiona Zhao (12) is the student life editor of Vol. 27 of The Voice, and fittingly likes warm and fuzzy stuff, as the bubble of positivity she totally is. She was a copy editor for Vol. 26. Being part of the paper for three years hasn't wrecked her, so yay? Outside of writing for The Voice, she reads and writes meta for fandom (so why is that much harder when she does it for school?) in her nonexistent free time.