Irvington remains number one after defeating Newark Memorial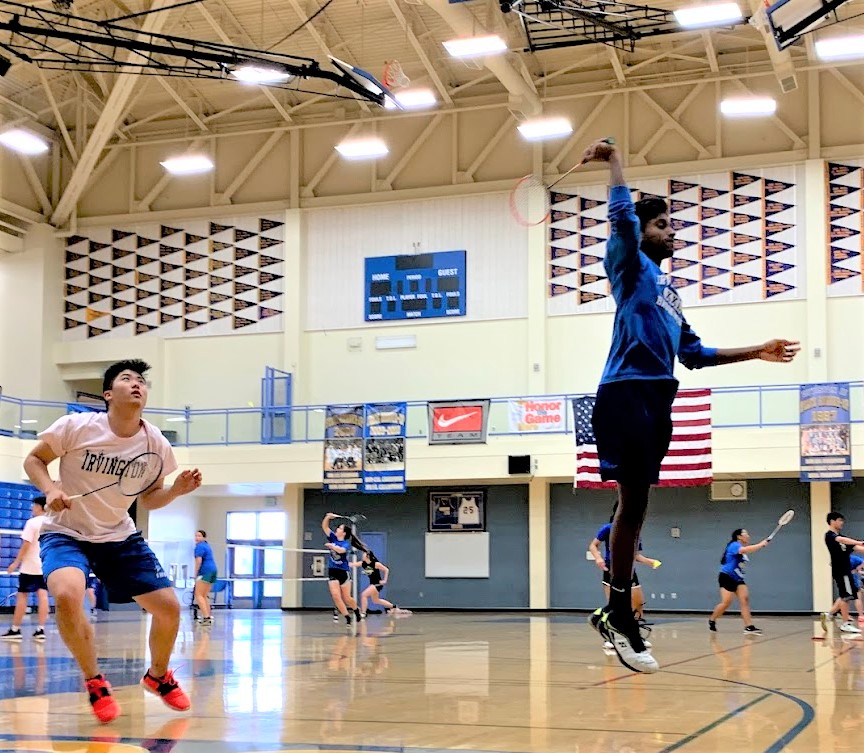 After defeating longtime rival Mission San Jose the week prior, Irvington's badminton team once again dominated the Mission Valley Athletic League at Newark Memorial, with an end score of 17-0. Head Coach Steve Strout used this game to allow underclassmen, Ryan Lin (9) and Jaylan Mo (9), to experiment at the varsity level.
"We had a lot of people who normally play junior varsity play varsity because some players were out with injuries and illnesses," said Coach Strout. "It's great that they get experience, especially winning at a varsity level."
Immediately after the varsity players left the court, they continued to condition through flexibility and endurance exercises to maintain their form.
"If a game isn't as rigorous as we anticipated, we always condition to sweat a little more and prepare for combat so that we can prepare for the next match," said badminton player Sara Kaushik (12).
The positive energy in the courts remained constant throughout the entire game, and the optimism was fortified by the cheering teammates who encouraged the players from the bleachers.
In order to further maximize the potential of the team, Coach Strout assigned each player the style of game—singles, doubles, and mixed—that best suited them based on prior performances.
"I think the coaches have been using players better," said Kaushik, "A lot of players that they thought were not good players or [that] they weren't capable of playing this one position, but changing the positions made all the difference."
"From 1982 to 2006, Irvington did not beat Newark, so the fact that we're beating them regularly is very nice," said Coach Strout, "Sports go in cycles, we've been good for [some] years, we've been bad [some years]: [now] it's our turn to be good."
Irvington Badminton will be playing against James Logan on April 20.
About the Writer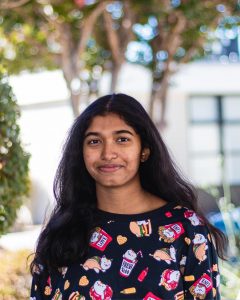 Srinidhi Sankar, Opinions Editor
Srinidhi (12) is an opinions editor of The Voice. She joined as a staff writer her junior year because she wanted to catch the best of the juicy rumors at school and dish about them. Most of the time you will find her hangry, walking up to thirty minutes to find a fabulous burger or spicy food. When she isn't eating, she'll be watching Trevor Noah or laughing at some good ol' Fox News. The only way you can get her to stop binge-watching dramas is to tempt her with clever puns or treat her to quality bibimbap.