The Boys' Tennis Team Finishes an Outstanding Season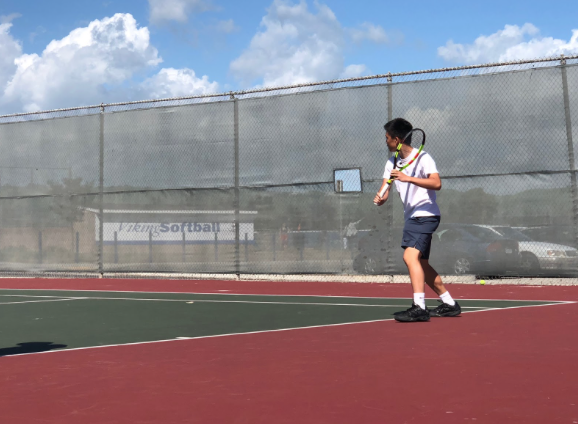 The Irvington boys tennis team had a record-breaking season this year with an outstanding performance from all players. This season they won twelve games and lost only two games, which exceeded their expectations.
"I was expecting to come out on top because that gives me confidence, which improves my game." says Jaden Wei (10), "Today they were fulfilled, and I think I did well on maintaining focus and overcoming obstacles such as the strong wind."
Their exceptional playing was a result of countless hours of practices, diligent players, and dedication. Many players agreed that their spirit and motivation was one of their biggest strengths this season.
"In terms of strengths," says Harshith Shah (9), "I think our biggest strength was our teamwork because we would always cheer each other on no matter if we were winning or losing."
At the beginning of the season, there were a few issues with new players adjusting to the team and bonding with one another, but as they got closer to the MVAL championships and were able to spend more time with one another both on and off the court, they were able to form strong friendships. Some of their weaknesses this season include their lack of motivation at the beginning of the season and commitment due to having other school priorities. With time and the common goal of doing well, the team got closer.
"In the beginning, many of our players were not particularly motivated as practices were dull and boring," says Brian Hoang (12) "but as we started playing actual matches then we felt more bonded and motivated and by the time MVALS ended, we were all pretty sad it was over."
Many of the players are planning on practicing during their offseason to improve their skills for next year.
"I plan on practicing a lot on my game and making sure that my tennis fundamentals are sound," says Luc Pham (10).
Overall, the boys' team had a remarkable season and plan to come back even better next year.
About the Contributor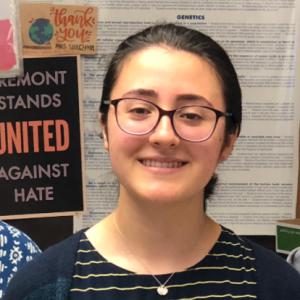 Nikoo Alizadeh, Features Editor
Nikoo (12) is excited to be entering her third year as a member of The Voice. She has been a part of The Voice since her sophomore year and she has been a features editor for two years. She enjoys rewatching her two favorite TV shows, Criminal Minds and Law & Order SVU, as well as learning how to bake in her free time. Her IG is @nikoo._alizadeh.