Quiz Bowl Places 11th, Attends Nationals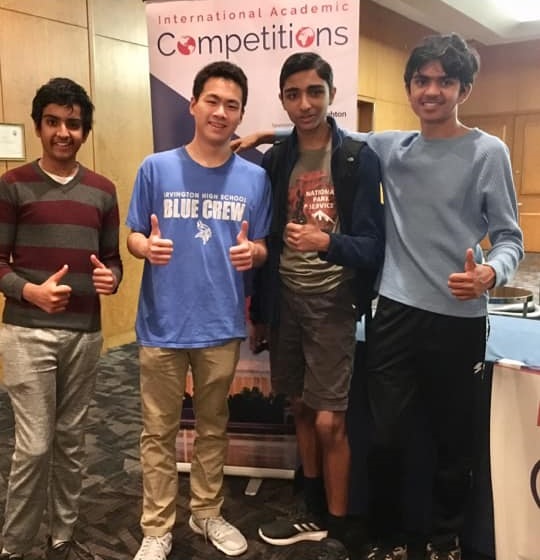 Members of Irvington Quiz Bowl attended and placed at the National History Bee and Bowl competition in Virginia from Apr. 26-28, a first-time accomplishment in the club's history. Quiz Bowl Captain Arjun Bothra (10) and members Sumukh Murthy (9) and Skand Parvatikar (9) participated in the History Bowl team event, beating several highly-ranked teams and placing 11th in the nation.
The competition featured several other events, including History Bee, U.S. History Bee, and Geography Olympiad, which comprised of Geography Bee and a written test. All events followed a jeopardy-style trivia format with a buzzer system, but the only team event was History Bowl, in which the team placed 11th.
In the months preceding Nationals, the team held practices once or twice a week where they went through packets, or "played the game."
"The questions are in paragraph style: the first line is probably something you've never heard of in your life, and it goes on all the way down to the last line which everyone will get," said Murthy.
They paid attention to the little details of the clues as they went through these packets, which accumulated over time.
In addition to History Bowl, members shone in individual events. In History Bee, Parvatikar placed 91st, and Bothra and Murthy 43rd and 45th, respectively, close to making semi-finals. Bothra was a Junior Varsity (JV) US History bee semifinalist. In Geography Olympiad, Murthy placed 3rd in the JV division as well as 1st on the written test. Bothra and Justin Fong (12) participated in the varsity division, placing 9th and 48th, respectively.
"Competing was the best part," says Fong. "I went for fun, and got to meet people from a lot of different places, from the Bay Area to another Irvington High School in New York."
Irvington's Quiz Bowl club prepares for these kinds of social studies events as well as Quiz Bowl, a different trivia competition encompassing a wider variety of topics. This is the club's second year at Irvington, but also the second consecutive year in which members have qualified for History Bowl Nationals, though they did not attend last year. Founder and current president Alison Sun (11), who qualified for the National History Bee and Bowl both years, says that her goal for the club next year is to make it to Quiz Bowl Nationals.
"There are more people who would be good at Quiz Bowl than they think they would, but many see the packet questions and think they sound daunting. But over the course of your life, you learn random little facts, and along with what you learn in school, they become really handy for Quiz Bowl," said Sun. "Quiz Bowl is for everyone, and I really hope to grow our club."
About the Writer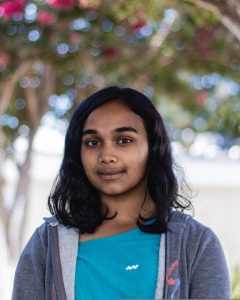 Shivani Manivasagan, Staff Writer
Shivani (10) is a staff writer for The Irvington Voice. She joined journalism to get to know the behind-the-scenes of Irvington (and to improve her writing). Besides playing 4 instruments, she spends her time reading and dreaming about the future. She's always ready to try something new.