Cross Country's Third Race is a Success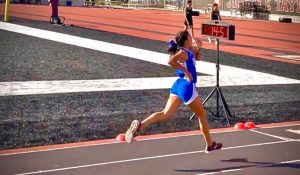 On Thursday, October 11, Irvington's Varsity Boys and Girls Cross Country (in addition to jv girls and frosh/soph boys) teams won their races against Kennedy.
The team has been steadily improving throughout the season, with Captain Youan Khan (12) saying, "Just a couple of weeks ago, we had an especially bad race where we performed much worse than we'd initially expected. We're definitely moving up and forward, and we're constantly doing our best to improve." 
The Varsity teams ran a 3 mile course that Coach David Thomson says, "[…] was flat and fair, and easy to maneuver around. It was a fast course, which led to some really impressive times."
The top times for Varsity Boys were Samuel Forbes II (11) with 16 minutes and 11 seconds, Rajdeep Summan (11) with 16 minutes and 27 seconds,  Youan Khan (12) with 16 minutes and 28 seconds, Robert Chang (11) at 16 minutes and 47 seconds, and Bryan Jerish (10) with 17 minutes and 8 seconds.
The top times for Varsity Girls were Ellie Branch (11) at 18 minutes and 26 seconds, Prachi Roy (10) at 19 minutes and 28 seconds, Tammy Lee (11) at 21 minutes and 9 seconds, Rachel Shen (12) at 21 minutes and 23 seconds, Prachi Rajeev (10) at 21 minutes and 29 seconds.
Coach Thomson said of the competition, "The whole team stepped up against a very tough opponent and had their best meet against them in many years. It's been a really impressive season so far. Very dominant wins for us through 3 weeks."
This meet marks their third for the season, and their trajectory only seems to go up from here, with Coach Thomson saying, "This is turning into one of the best overall seasons we've had in almost 13 years. There is always room for improvement. Our runners aren't anywhere close to their peak, and that is very exciting."
About the Writer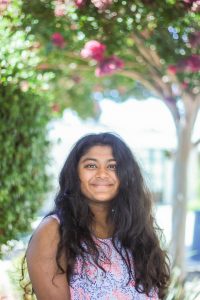 Shradha Krishnamurthy, Entertainment editor
Shradha (12) is an Entertainment Editor, in her third year at the voice. In her spare time, she loves watching movies (but is awful at staying quiet through them) and drinking copious amounts of sweetened beverages. She hopes to enjoy her last year of high school, and help to put out a great volume of the voice.