Vaping Epidemic Strikes Schools Across the US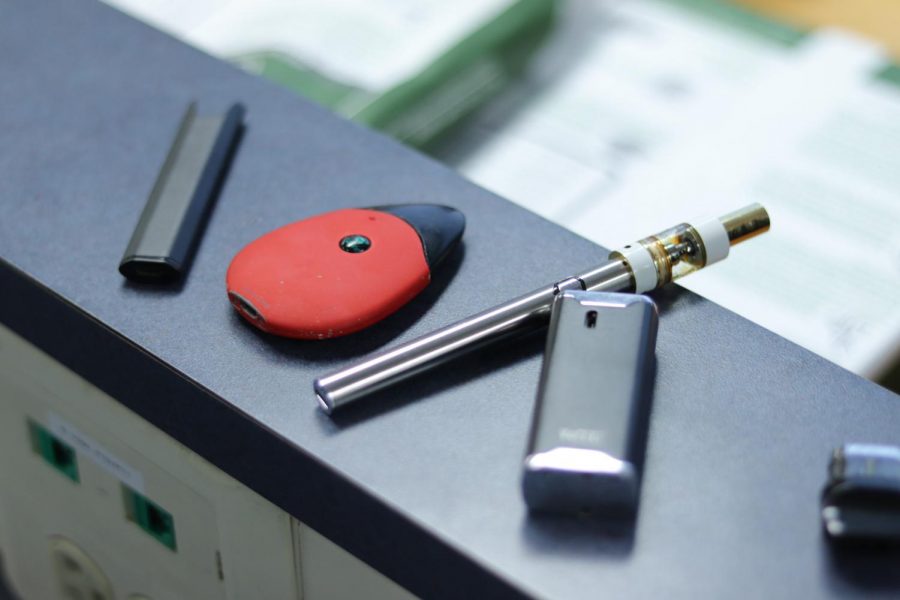 On  Nov. 7, Irvington invited guest speaker Michael Cordero, the student resource officer at Mission San Jose High School, to give a presentation on vaping at a PTSA meeting at Irvington in light of the new scientific research about the dangers of vaping. The Fremont Unified School District has planned many of these vaping presentations for different attendance areas to inform parents about the health risks of vaping. 
"It's an issue across the board at all schools," said Student Resource Officer Joel Luevano "I think with the most recent information that's come back through the media's part about how bad it is and how people are actually dying from using this stuff [has] helped immensely with the decrease in all of the schools. All schools have their issues with vaping, and not just our school district."
At the PTSA meeting, Officer Cordero explained to parents how vape pens work, why they are so popular among students, and how it became a billion-dollar industry. He further informed parents about the risks of vaping, including explosions, hallucinations, and difficulty breathing. It was also revealed that the City of Fremont banned the 7-Eleven near Irvington from selling the flavored Juul pods. In addition, the district is developing a new alternative plan for dealing with students that vape by offering treatment options rather than suspension. The district is also implementing a "building bridges" program to inform younger kids about the dangers of vaping. In addition, vaping sweaters have become a new trend that allows students to hide their vape pens.
In the past decade, vaping has increased from five million users to nearly 45 million users across the globe according to BBC, and thousands of individuals have been hospitalized in the past year as a result of vaping related illnesses. As of Nov. 8, the CDC reports that a total of 40 people have died and 2,051 people have been hospitalized in the US with lung illnesses linked to use of e-cigarettes. These lung illnesses are reportedly similar to the chemical burns suffered by soldiers attacked by gas bombs. Furthermore, a study conducted by the CDC informed that vitamin E acetate, which is used to dilute tetrahydrocannabinol (THC) in vapes, sticks onto lung tissue and is linked to the lung injuries caused by vaping. As of now, the CDC is unsure of the exact effects of the substance; however, the majority of the patients who died as a result of vaping had vitamin E acetate in their lungs.
It appears that the number of students who vape has decreased in the past year mostly because of the news about teens dying.
"Yeah, [the new research is] kind of the reason I want to quit [vaping]," said an anonymous student at Irvington. "I was kind of surprised when I heard the news because I know a lot of people who vape, and nobody has experienced such effects."
Overall, both the administration and district are taking steps to decrease vaping by informing both parents and students about the adverse effects through parent presentations as well as health classes.
"I think more so this year," said Officer Luevano. "I've been out doing presentations on vaping. I've been doing them for teachers. I've been doing them for parents. Just by getting the word out and showing the teachers some of the devices and ways that kids are vaping in class, now they are more aware of their surroundings and are able to pay more attention to this."
Cities such as San Francisco, Richmond, and soon San Mateo have taken action by banning vaping products, and Fremont is following suit. 
About the Contributor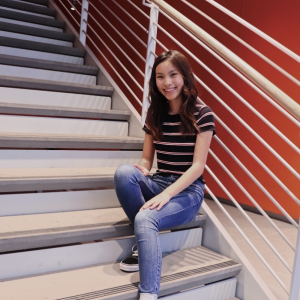 Joy Kuo, Student Life Editor
Joy Kuo (12) is joyful to be the Student Life Editor for her second year in Irvington Voice. Joy joined Irvington Voice because she enjoys engaging with the Irvington community and sharing peoples' stories. In her free time, Joy loves to take photos, watch kdramas, obsess over skincare, and drink Jasmine Milk Tea with boba (30% sugar + no ice). Find her on Instagram @jkjoykuo