Mr. Albizo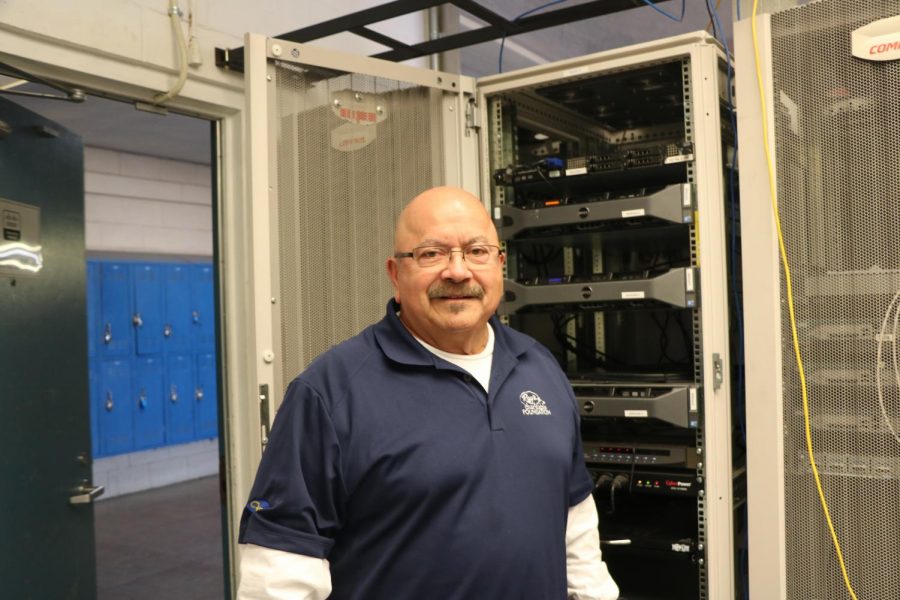 Most students see Mr. Albizo as their knowledgeable technology teacher, many are not familiar with his extensive past and experience in other fields. Mr. Albizo is the youngest of three brothers in his family, all who served in the U.S. Marine Corps during the Vietnam conflict. In his experience, he served in the Marine Corps as well as the public, and private sectors. Through all his experiences, Mr. Albizo learned and experienced more than many people will in their whole lifetimes. 
Despite growing up in culturally diverse San Francisco, Mr. Albizo faced defacto segregation and poverty as a first-generation American of Mexican descent. 
"I used to say when I was a kid, I was so poor I couldn't afford to pay attention," jokes Mr. Albizo, "I say that rather tongue-in-cheek, I don't say it for pity, but rather one of life's experiences." 
He served in the Marine Corps as part of an infantry company. At different times during his tour, he served with each of his brothers. He and his brothers also had the profound and solemn experience of escorting the coffins of fallen Marines to their final resting place. These somber moments were helped to instill the importance of teamwork and respect for one another.
"When I came out of the military, I was pretty darn proud. It was a momentous decision in my life, but it was an awakening and development in the strength of character," Mr. Albizo remarked.
After being released from active duty, he entered the federal sector in naval aviation, starting as a ground support equipment mechanic. Eventually, he was promoted as a Division Director, providing industrial engineering service for the maintenance of military assets. He managed approximately 300 personnel, everyone from mechanical to industrial engineers and technicians to library staff and other administrative personnel, in support of fleet operations. In addition, he was extensively involved in the new revolution of the desktop computer systems. 
During this time, he was one of twelve candidates from around the country to be selected for the Senior Executive Program, which entailed the study of military budgets and politics of the military, with the goal as serving as a staffer in Washington D.C. However, he ultimately decided not to move back east and never looked back.
Despite his flourishing job, he decided to take an early retirement from corporate companies and eventually started work in private industry and to corporate America. Shortly after with the Internet boom in 1994, he worked as an independent contractor, providing website development services and consulting work for small business startups. Later on, he took a position as a director of IT for a small startup company, followed with a similar position in a private educational institution.
It was at this time he remembered back to the 1980s when he read about the high dropout rate of Hispanics and African Americans. He knew it was time to make a change and enter into the giveback mode, thinking he could make his small contribution.
Mr. Albizo did not have much trouble transitioning to teaching. One main issue he faces is that students are not being willing to approach technology because they think it is too complicated to learn about. However, to combat this issue, Mr. Albizo uses humor, particularly dry humor, and analogies to break the stereotype about technology being difficult to learn and help students understand concepts. Despite his attempts, many students are still reluctant to open up their minds and step out of their comfort zones. Mr. Albizo advocates for these pupils to seize every opportunity that comes up, or even make their own opportunity.
In his expansive career, Mr. Albizo has picked up many tidbits of advice and is more than willing to pass his knowledge along. 
"Spread your wings, and start to soar in the direction that you choose," Mr. Albizo advises. "As long as you choose your direction, [you can] become successful." Additionally, he often tells students, "your only roadblock to your success rests between your ears," meaning a positive mindset will allow you to overcome difficulties and ultimately succeed.
About the Contributor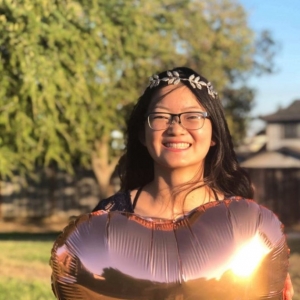 Serena Yeh, Features Editor
Serena (12) is a Features Editor in her second year with the Voice. When she's not contemplating the meaning of life, she's probably playing Animal Crossing or planning service events. She also likes crafting and would genuinely love to go back to school, so please wear a mask :)