Question Man: What was the weirdest dream that you had?
Sumehra Ferdous (9):
I dreamed of flying cows and I was the sky.
Jonathan Cheng (10):
I was riding a roller coaster and it suddenly became a hot air balloon and we were floating.
Orion Fang (11):
That there was a false hydra in the park near the house where I live.
Maelynn Le (12):
There was a hole in my bed, and I just fell through and landed on the middle of the road.
About the Writer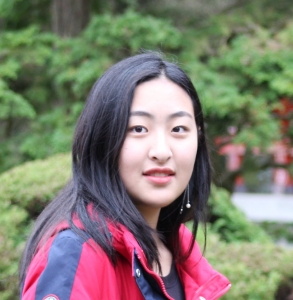 Kelly Feng, News Editor
Kelly (11) is very excited to be a Volume 29 News Editor and finally join the cool kids club. This is her second year with the Voice and first year as an editor. In her free time, she likes to watch anime while pretending she is a potato with no responsibilities or ambitions in life.