Irvington Soccer Overpowers Freedom High School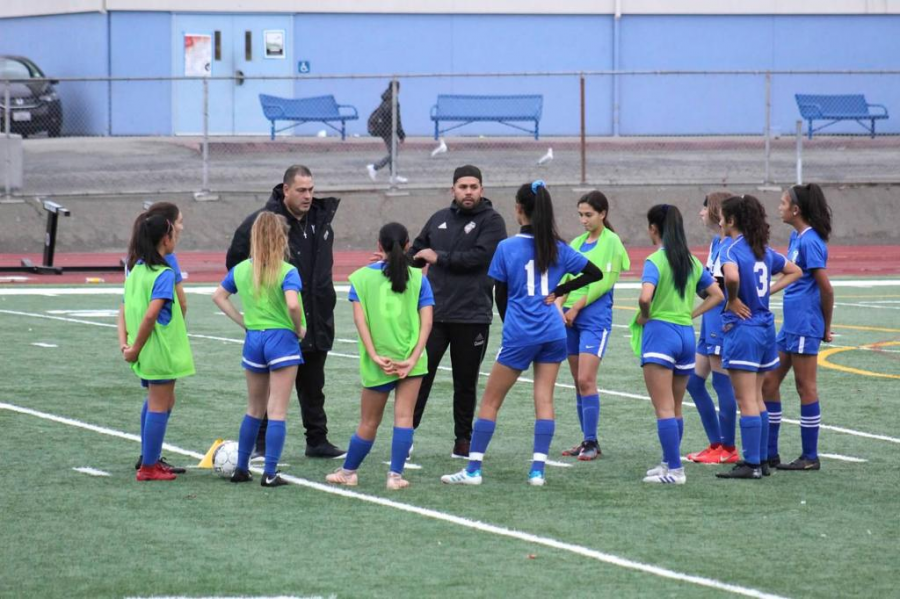 On Dec 9, Irvington's varsity girls soccer team played Freedom High School in their 4th preseason game at Central Park. In a tough game, Irvington lost to Freedom with a final score of 1-3.
After vigorously practicing for weeks, the girls' varsity soccer team put their skills to the test during this game. During warmups, the team noticed that Freedom was practicing using their body rather than their feet, which led them to change their strategy for the game. Center mid Hana Nguyen (12) says that the girls decided to play more defensively in the beginning, starting off with four in the back, three midfielders, and three forwards, but during the game, they switched into an offensive mode.
"Our game plan was to just improve our own skills," said center back Peyton Schmitz (11). "Throughout the game I can say that every single player had improved their own skills and the coach had also noticed that too."
However, Freedom scored a goal heading into halftime, but Irvington didn't let their motivation falter.
Both teams began to play aggressively throughout the second half. Irvington executed good game play, with the players communicating to each other, indicating them of passes and plays. Irvington scored a goal after an exceptional play, only 2 points behind Freedom. After a few minutes of both offensive and defensive play, Freedom was able to score a few goals utilizing minor holes on the field. Freedom was able to make exceptional through balls repeatedly throughout the game, passing the ball between defenders into an open space where a forward will gain control of the ball and score a goal.
"We had about 7 to 8 seniors leave last year, and quite a few of our players are new," said Nguyen. "Every player has improved tremendously from the first practice, We were playing with our bodies and using the plays Coach Juan set for us."
However, Freedom continued to exploit the gaps in the defence, and Nguyen attributes this flaw as their weakness.
Unfortunately, Irvington was not able to score more goals, but they did continue to use defensive tactics to prevent Freedom from scoring. The players stuck with the original game plan and continued to communicate efficiently throughout the game. Ultimately, Irvington lost 1-3, however they were able to practice several skills they needed to improve on.
Although Irvington did a good job on the defensive end, they now know to work on their speed in order to prevent players from getting in behind their defence.
"We should think ahead more and pass instead of holding onto the ball because that's what really killed us, especially against aggressive teams like this," said Nguyen. She also suggested to start breaking down common patterns and strategies of teams so Irvington knows what to expect.
The pre-season games are helping Irvington prepare for the season up ahead, and Irvington hopes to continue to work on their skills and have a successful season. Irvington will play its third league game of the season on January 7, 2020 at TAK Stadium at 5:45 against American High School.
About the Writer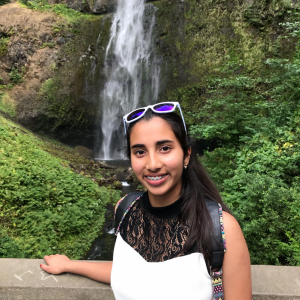 Shivangi Gupta, Entertainment Editor
A rising senior at Irvington, Shivangi (12) is thrilled to be the co-entertainment editor alongside her friend Kritika Sachar (12) in her second  year at
The Voice
. Having an addiction to cheesy romcoms and free-form dancing, the arts and anything creative (or bizarrely unique) catch her eye. She loves food and considers herself a self-proclaimed "broke-but-still-a-foodie" kinda girl.  Definitely reach out to her on Instagram (@shivangig24) or snapchat (@shivangig24) since she loves meeting new people and making worthwhile friends!