Irvington Marches Through a Successful Season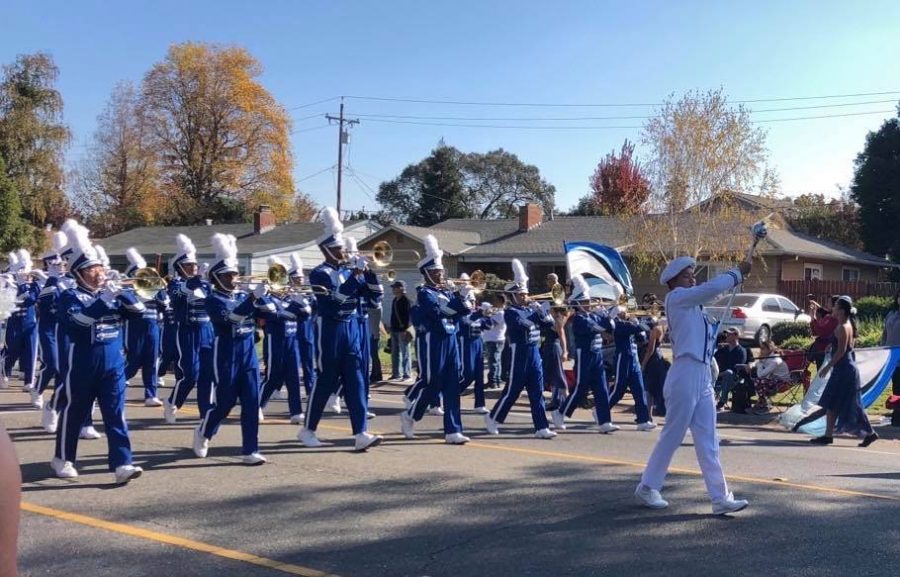 Joy Kuo, Staff Writer
February 3, 2020
On November 16th, Irvington's Varsity marching band, drumline, and colorguard finished their season strong at the Lincoln Band Review in Stockton. Irvington's marching band performed "The Cossack" by William Rimmer and placed first in their division while also winning the music sweepstakes. Drumline played "Paranoid" by Lauv and placed first in their division, winning the percussion the sweepstakes award. Colorguard placed second at the Lincoln Band Review and received their highest score of the season.
It took the groups months of preparation and improvement to place this well at the review. One of the biggest obstacles band members faced was struggling to maintain a positive attitude. The band had trouble with having the drive to be productive during practices in the middle of the season, but as championships came closer, their attitude and focus greatly improved.
"We went from not being very proud of what we were doing to being very proud of what we accomplished and how we marched. I think that's very important," said Varsity drum major Sarah Tai (11).
Despite their immense success, Irvington's drumline also experienced setbacks throughout season. In past years, their music for the season would be proficient by the end of band camp, but this year, there were recruitment issues. Finalizing the members later than usual, percussion had to catch up in learning the music and stage movements, practicing up to thirteen hours a week, including weekends. Since there are high expectations set for members of percussion, people had to balance their time commitment in percussion with other priorities.
"We had to put up much more high mental capacity in rehearsals in order to get the music down on spot and then put stage movement to it," said drumline captain Keerthan Diddige (12). "In order to make sure we have that sort of like mental capacity to prosper, I had to make sure we had chill time between several other rehearsals."
Even though there were challenges throughout the season, their hard work paid off in the end.
"Overall, they've gotten pretty consistent with their marching. They took the marching sweepstakes in every band review except for one. That was good," said band director Mr. Rodda. "The drumline did very well towards the end and made a lot of improvement since the beginning."
What really tied the band together was the band's spirit and strong bonds between the musicians. Upperclassmen became closer with the newer, younger members and encouraged them. As a whole, the season had many cherishable memories. Furthermore, everyone's spirit increased significantly at the Lincoln Band Review's award ceremony, after they learned how well they did, which created a positive atmosphere.
"When we were doing awards at Lincoln, we tied with another band. I had to play rock, paper, scissors for the trophy, and I won. Everyone was cheering. That was pretty cool" said Sarah Tai.
Overall, Irvington made significant progress in music, marching, and attitude. Growing individually and as a united group, the marching band, drumline, and color guard all performed well and made lasting memories in each band review. Closing out the season with the success at the Lincoln Band Review, the musicians look forward to next year.
About the Writer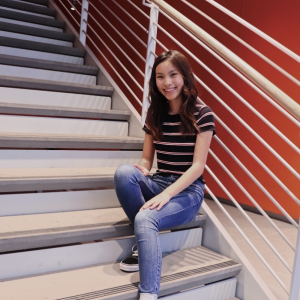 Joy Kuo, Student Life Editor
Joy Kuo (12) is joyful to be the Student Life Editor for her second year in Irvington Voice. Joy joined Irvington Voice because she enjoys engaging with the Irvington community and sharing peoples' stories. In her free time, Joy loves to take photos, watch kdramas, obsess over skincare, and drink Jasmine Milk Tea with boba (30% sugar + no ice). Find her on Instagram @jkjoykuo