Girls' Soccer Perseveres through the Season
The girls' varsity soccer team ended their season with an overall record of 4-13-1, and a league record of 3-10-1. A notable achievement for this season was tying Newark Memorial for the first time in Irvington history.
While not reflected in the record, this season was a success as the team learned to adapt to a new coach as well as an entirely new practice schedule in the winter.
"I've been on varsity all 4 years and this year we got a new coach, and he just ran everything differently," Captain Samantha Conlon (12) said. "There was a different practice schedule. We actually practiced during break, and we were actually playing together unlike previous years."
However, the team lost their momentum once the regular season began and they lost games which the team feels could have been won. Hana Nguyen (12) attributes several of their losses to a lack of focus.
Peyton Schmitz (11) added that the team usually loses their intensity towards the second-half, which allows other teams to score a goal. Conlon added that one of the biggest recurring problems in their games was the players lacking hope themselves. She elaborates that although it was difficult to play games when the team expected to lose, the coach and the players themselves tried to boost each others' spirits.
"One of the biggest problems besides some of the people just playing scared is that they lacked hope," Conlon said, alluding to a challenge the girls faced throughout the season. "They just didn't think they were capable of doing it. It was hard to play games when we expected to lose. But I think as a team we were always trying to pick each other up, and the coach really helped boost our spirit too."
Nguyen said that a major factor in their play was chemistry, which enhanced the team's ability on both offense and defense. Although in the beginning they started out shy, the new members quickly integrated into the team, even building up the courage to throw toilet paper on the seniors' houses towards the end of the season as a form of celebration.
"We're a really strong team when we connect with each other," Nguyen said. "Communication is a weakness though, [which is why] we have some trouble scoring. We could do a lot more plays if we let each other know."
"Before, we had a lot of players that would take the ball themselves. But this year we passed the ball, and as individuals, we got along really well," Conlon said. "I'm really close friends with some of the underclassmen."
The team is looking forward to seeing how next year's freshmen and sophomores integrate in varsity, while also seeing how Coach Juan will help improve the team as a whole for the years to come.

About the Contributors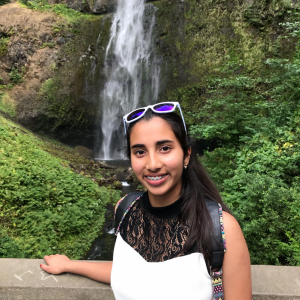 Shivangi Gupta, Entertainment Editor
A rising senior at Irvington, Shivangi (12) is thrilled to be the co-entertainment editor alongside her friend Kritika Sachar (12) in her second  year at
The Voice
. Having an addiction to cheesy romcoms and free-form dancing, the arts and anything creative (or bizarrely unique) catch her eye. She loves food and considers herself a self-proclaimed "broke-but-still-a-foodie" kinda girl.  Definitely reach out to her on Instagram (@shivangig24) or snapchat (@shivangig24) since she loves meeting new people and making worthwhile friends!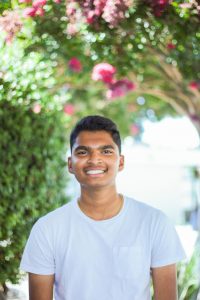 Achintya Pinninti, Sports editor
Achintya (12) is the sports editor this year, alongside Michael. This is his third year in the Voice, and second year as sports editor. Other than writing for the paper, you can find him playing soccer or video games, or just grinding.