Club Changes During Distance Learning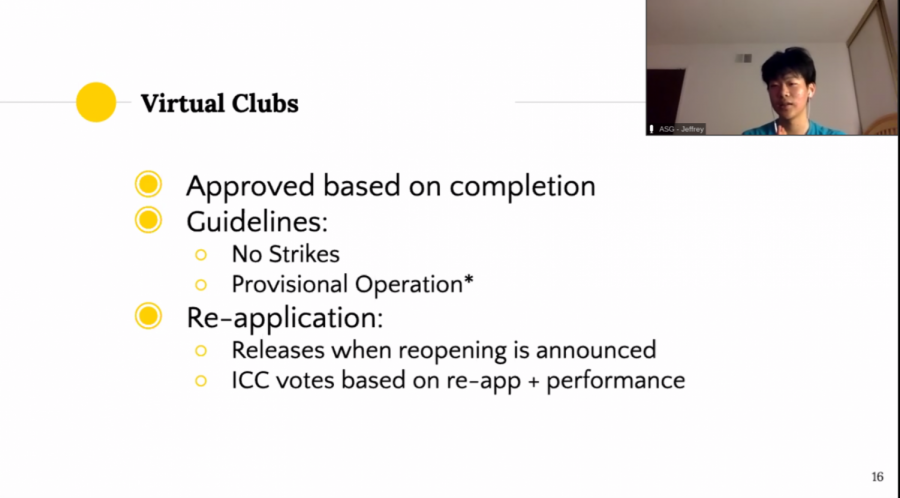 With distance learning in the foreseeable future, many aspects of school life have been changed. Clubs at Irvington are no exception: with events being held virtually, some clubs have to adapt or forego events that they've previously held. Key Club, a service club on campus, used to hold both virtual and physical events, such as the Mermaid Run or preparing first aid kits. However, they aren't able to continue in-person events. 
"When we learned about distance learning, we just tried our best to find events that we could do at home, which include arts and crafts that members can easily mail to the actual organization itself," Key Club President Tiana Nguyen (12) said. "I think it really helped a lot for us to reach out to other people and clubs and [ask] how they've been doing things. It was mostly us communicating with others and knowing when to reach out to ask for help."
Although Math Club Co-president Jared Hughes (12) is also worried about less engagement with distance learning, he wasn't as concerned about the transition to club events.
"Math isn't the most hands-on thing," Hughes said. "People can Zoom call and talk about math problems almost as well as they could in person, so I don't think we'll have much of a problem compared to other clubs."
Before Covid, they used to hold lunch contests where people take tests, usually for extra credit. In addition to tests and competitions, they had held lectures every Wednesday in the hopes of getting people more engaged with math.
"We plan to do mostly the same events, just in a slightly different way. The big thing is we're going to organize with a website, and it has all the information consolidated a bit more than Facebook posts," Hughes said. "We [also] want to make our lectures more interactive because taking the lecture model of in-person is not very good for a topic that people are forced to sit through like they would a class."
Service clubs, however, face another challenge since the service hours that some members were incentivized by to attend club events are now at risk.
"It's pretty scary to think about it, because there's not much of a motivator," Nguyen said. "But I still have faith in my officers and our overall motivation to improve and we can continue to get members and try to encourage them to come."
Even though this change is new to everyone, ICC and SIA, who regulate the clubs, are satisfied with what they've seen so far.
Anika Dixit (12), director of Students in Action (SIA), the ASG committee that manages service clubs on campus, also echoed this sentiment.
"Being really creative with their online events is one thing that we're impressed with," Dixit said. "An example is Key Club, they've been doing a lot. I've personally attended a couple of their events where they have games that are really unique in between the service events to get people engaged. They're really inclusive."
A more major change that ICC made was the introduction of virtual clubs, a new category of clubs that were created after distance learning began. According to ICC director Jeffrey Cao (12), virtual clubs were a way to make sure that there wasn't a backlog of club applications when school went back to school in person. They are a stepping stone for clubs to start operating as an official club.
Nine virtual clubs have been approved since April, and Cao attributed this spike of applications to students wanting to make a difference from home, and ICC streamlining the club application process. According to Cao, the club approval process, which used to take about four months, was cut down to a couple weeks. Though, he admitted that virtual clubs could be less rewarding than being an in-person club.
"Even if you do get approved now, even if we go through all the work now, it really doesn't make a difference. All they can do is like hold Zoom meetings." Cao said. "But then all the extra work wouldn't really matter. Regardless, they'd still be only holding Zoom meetings that wouldn't really need an advisor."
The virtual club application is a streamlined version of the usual club application.
Previously, clubs in ICC didn't vote on whether or not they would become official clubs, and virtual clubs were able to operate as long as they met the guidelines. However, ICC sent out a poll to existing clubs, and about 95% of clubs wanted to vote on the future of virtual clubs. Cao felt this was fair, considering the time that current clubs had spent on their applications, compared to virtual club applications.
"If you went through a lot of effort to get rolled over, or you apply, like you waited months, you filled out the application and a bunch of freshmen just pop up, fill out a five minute form, and they're approved as a club, I think I would be pretty pissed," Cao said. "They're still doing the exact same thing as you are, because everything's virtual, right? So there's really no difference between what's an official and unofficial club, so obviously they would want to vote, and that makes sense."
Clubs will have the opportunity to vote on virtual clubs in the next ICC meeting. Like in ICC meetings in the past, they either have the choice to accept the club as an official club, to become a trial club, to present at the next meeting, or to be rejected. When voting, Cao wants clubs to consider both if they are sustainable as a virtual club, but as an in person club as well.
Once school reopens for in-person learning, clubs that have approval will have to reapply with a full application. However, the main differences between this application and the virtual application is that signatures are required, they will require ICC approval, and they may be required to present. Despite this, Cao advises that students turn in their applications instead of holding off.
Besides club applications, fundraisers have changed too— they must either be done through online payment methods or through checks. Two new platforms for fundraising were introduced online: gatewayfundraising.com and through their student store, in response to Math Club asking ICC to make payment options available through their student store.
Math Club is one of four clubs currently with listings on the store, with their listings allowing members to pay for registration for math contests that will be held virtually. Having club listings on the store also makes it simpler for ICC, because the money paid goes directly to the club accounts, making money deposit forms obsolete.
"ICC was pretty accommodating by changing rules to allow new clubs to apply virtually," Hughes said. "[The] ASG representatives at the ICC meeting also explained some helpful changes this year to reduce the number of in-person actions when processing forms."
Now that all clubs have to operate online, clubs have had to adapt many of the events they are known for, and some may find it difficult to get new members to attend meetings. However, Cao made it clear to all clubs that ICC is a resource for all.
"We're all struggling. What's important that we get through it together," Cao said. "If you're struggling to get people engaged, we can hold collaborative events, we can help you publicize. [Just] reach out for help. Don't be afraid and don't give up. We'll get through it together."
About the Contributor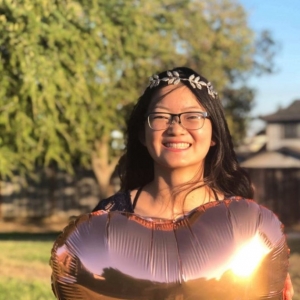 Serena Yeh, Features Editor
Serena (12) is a Features Editor in her second year with the Voice. When she's not contemplating the meaning of life, she's probably playing Animal Crossing or planning service events. She also likes crafting and would genuinely love to go back to school, so please wear a mask :)