Over the Moon Shoots for the Stars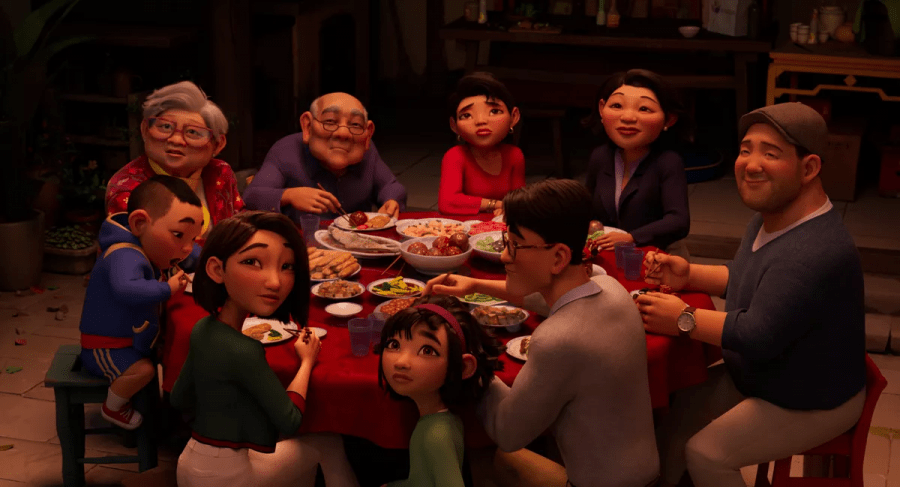 Over the Moon, which released on October 16, 2020 (fifteen days after the Mid-Autumn Festival), is a fun family flick that skillfully navigates the topic of grief and closure while highlighting Chinese myth and culture to western audiences.
The film is a modern retelling of the Chinese myth of Chang'e, a woman who, after taking an excess of immortality elixir, floats to the moon and waits patiently for her husband, still on Earth. The movie also addresses the various retellings of the tale, including Chang'e selfishly drinking the elixir and betraying her husband, which briefly depicts her as conniving instead of benevolent. The new addition is Fei Fei, a young girl who builds a rocketship to the moon in order to prove Chang'e's existence to her family. Fei Fei's journey serves to give her closure about her late mother's passing, and to help her acknowledge her father's decision to remarry.
The movie strikes a fine balance between whimsy and realism by centralizing each one to the moon and the Earth, respectively. However, there is always charm and color present in both realms, which maintains the movie's lighthearted tone. While some aspects, such as the somewhat forgettable songs and dialogue, detract from the film's overall entertainment, its steady pacing and overall message make it worth watching. Its emphasis on the natural feelings of grief and the importance of closure are fitting for a period marked by loss and disconnect. The movie's release on Netflix also makes it accessible to wider audiences, unlike any other movie centered around Chinese culture that was recently released.
In addition to the movie's accessibility and compelling plot, its star-studded cast is a bright spot as well. Phillipa Soo of Hamilton steals the show as Chang'e, and comedian Ken Jeong's vocal talents are displayed in his portrayal of the sidekick Gobi. Sandra Oh (Grey's Anatomy, Killing Eve) and John Cho (Selfie, Searching) are also featured as Fei Fei's mother and father, respectively. The rest of the cast, along with the crew, are notably Asian; this diverse input is on full display in the movie's familiar depiction of Chinese culture, especially through the importance of food to regional and personal identity. While Fei Fei's family is atypical, the emphasis on family values and devotion can be recognized by any Asian audience.
While Over the Moon and its devotion to Asian culture is not the first of its kind (with Dreamworks's Abominable in 2019), it is undoubtedly part of the new wave of Asian entertainment, especially in the animation industry. It proves that, despite recent letdowns such as Disney's live-action Mulan, representation and cultural accuracy do not need to detract from entertainment and a favorable reception from Asian and western audiences. Especially with Disney's upcoming Raya and the Last Dragon, it is certainly exciting to witness a new movement of Asian animation, as well as its profound impacts on American society.
About the Writer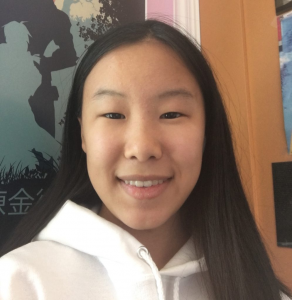 Alice Shu, Editor-in-Chief/Humor Editor
Alice (12) is excited to be Vol 29's co-EIC and co-Humor editor! This is her third year with the Voice and her second year as a Humor editor. In her spare time, she enjoys rewatching
Haikyuu!!
and dodging anime recommendations. To feed her crippling boba addiction she sells stickers to strangers on Etsy (spookystickershop). Find her on Instagram (@spookyalicee).