Canvas: A Touching Short Film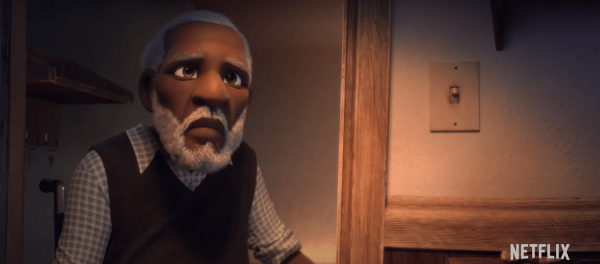 Rating: 4.5/5
Canvas is a Netflix animated short film that was released on December 11th. It tells the story of a grieving grandfather who tries to find creative inspiration in order to reignite his passion for painting. Canvas is a directorial debut by Frank E. Abney III, who has previously worked as an animator on major animated films such as Coco, Incredibles 2, and Soul.
The film is only nine minutes long; it feels like a heartwarming, emotional tale rather than a deep and complex narrative. The trailer only features the main character's relationship with his canvas, but doesn't convey the true central theme of the film: grief from personal loss. The film itself, however, does stay true and consistent to the central theme throughout its duration, depicting the main character's loneliness subtly and silently.
The short was actually a personal passion project of Abney's for several years, according to an interview by Variety1. Along with his crew, he worked on the project in off-hours, while simultaneously working on bigger studio films. Abney was inspired to tell such a story of grief and loss by his own life experience of losing his father at the age of five; this direct, personal tone is clearly evident when watching the film. The way the main character coped with grief and interacted with others was depicted with such an honest and heartfelt attitude that the director's personal touch was apparent.
The animation and overall production of Canvas is very high quality and gives a polished impression. The film actually showcases two different styles of animation, a 3D CG style as well as a hand-drawn 2D style. Both styles were visually appealing and are sure to impress and inspire all the indie animation filmmakers in the audience. The film was positively received, with many heartfelt reviews and high ratings on sites like IMDb and Letterboxd.
Ultimately, Canvas is a beautiful, heart-touching story and is definitely a must-watch this winter.
[1] https://variety.com/2020/film/news/netflix-frank-abney-canvas-1234850481/
About the Writer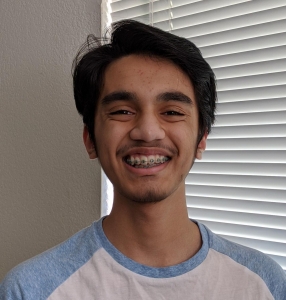 Jay Phatak, Staff Writer
Jay Phatak (11) is a Staff Writer, and it is his first year at The Voice. He hopes that The Voice will be a rewarding experience, since he wants to develop strong writing skills. Apart from The Voice, he spends most of his time watching Billy Wilder films, playing various games ranging from online chess to Minecraft and reading thriller novels.