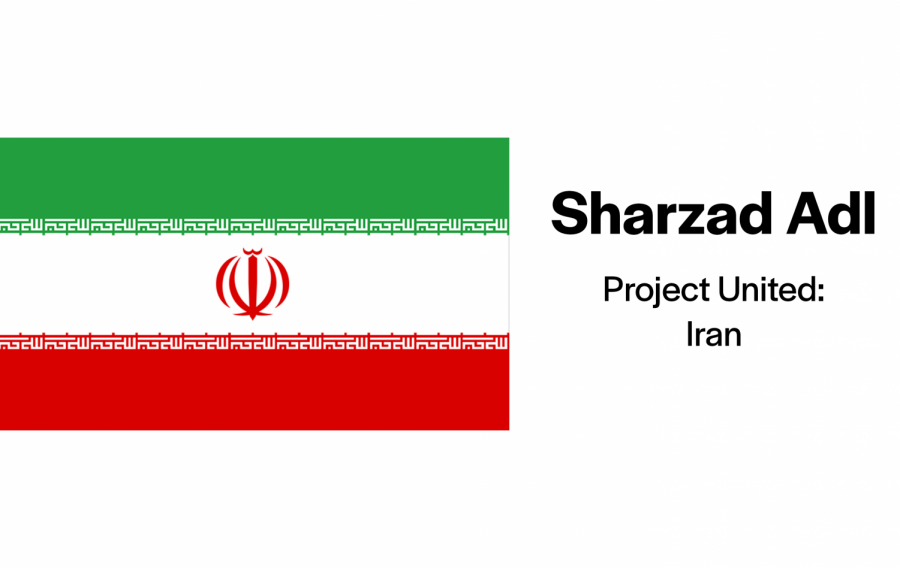 Iran – Sharzad Adl
When the lockdown first started in March, I didn't think it would last as long as it has but I was devastated because we had a lot of fun activities going on at school and we knew that most of them would get canceled. Being unable to see my friends and family also really bothered me. Before COVID, all of my family would gather at my grandparent's house every Friday to eat lunch together but we couldn't do that anymore because my grandparents are considered high-risk citizens.
Some family members and friends of mine have gotten COVID and they have all dealt with it in different ways. My uncle got COVID in March, when no one had much information about it. He first thought that he had caught a cold but after a while, the symptoms became more obvious and he was hospitalized. Another family of four, that are our family friends, got COVID in November. Three of the family members were feeling alright but one of them was in critical condition and was quarantined for three to four weeks. During the third week he got very depressed because he was fully isolated but he started feeling better when he got out of quarantine.
Since the pandemic began I've started doing at home workouts that I found on YouTube and I've also been putting more time into making my own meals and eating healthier. I have also been drinking eight glasses of water every day and generally have been taking better care of my mind, body and soul. I don't think my personality has changed much since the beginning of COVID but I believe I've become more introverted and independent since I have to spend so much time by myself.
Being stuck at home, my relationship with my family has become much closer because we see and interact with each other more than we used to. My relationship with some of my friends, especially the ones I chat more often with, has become closer too, because we use different platforms and apps such as Houseparty or Among Us to communicate. On the other hand, my relationship with some friends who don't have much activity on social media has become more distant. But we've stayed connected with my friends through social media platforms like Instagram, Facebook, WhatsApp, and Telegram. We've participated in different viral challenges on TikTok as well which I believe has brought us closer to one another. My family and I spend more time just talking and catching up on each other's lives over the phone so we've gotten closer. We have watched a couple of movies and TV shows together as well.
During quarantine I've also learned to play the ukulele and the keyboard a little bit. I have always been interested in learning how to play an instrument but I have never had the time. I had the keyboard in my home, and I had bought the ukulele last summer with the hopes of learning how to play, but I never got the chance to do so until now. I've also binged watched many TV shows and movies such as Brooklyn 99, Modern Family, The Witcher, Haunting of The Hill House and so on. I have had more time to read books that I've always wanted to read but haven't had the time to like White Nights by Fyodor Dostoevsky and Becoming by Michelle Obama. I've learned many new food and drink recipes and I make them whenever I'm bored.
In total, I think I've gone out maybe fifteen times since March, mostly for walking or jogging around the neighborhood or buying something that I couldn't order online. I've also seen my aunt, uncles and cousin a couple of times. It really depends on the number of cases. When the cases are rising, I tend to stay at home a lot more and avoid contact with everyone, but there were a few times when they loosened the restrictions so I felt a bit more safe to walk around in my neighborhood.
At the moment all stores and restaurants are open but no one is allowed to go out after 9 p.m. and if they do they will have to pay a very big fine for doing so. Unfortunately, besides the curfew, other restrictions are not as heavily enforced so some people are still going out. Some people still go to meet their friends or host small gatherings at each other's houses.
School here has been virtual since March but we were told that we could attend school in person from September if the situation gets better. Obviously the situation did not get better and we still have online classes. We will most likely have online classes for the rest of the school year, which ends in mid May, and then hopefully we will return to school for the next term.
Some lessons have been really difficult to learn virtually such as chemistry. But there have also been classes such as French and biology which are quite fun and easy to understand online. Being online makes asking questions a bit more difficult because you can't go up to the teacher and show her what you need help with. Sometimes teachers also teach at a much faster pace, which can sometimes be difficult to keep up with.
I do think many of my teachers are having a hard time adapting to online learning, especially the older teachers. They have a lot of connection issues and disconnect often in the middle of teaching. They also have a hard time navigating our online learning applications. Also, some students aren't active in virtual classes and that disappoints them. They do try to stay positive and hope for the best but it's obvious that they've been having some issues.
On the other hand, I've definitely gotten more assignments compared to in person school. We have to write 4 or 5 essays every week and many teachers are giving multiple final exams soon. My school is also taking mock exams which has only made things more difficult. I've had some issues with the internet but not much compared to other students. Many teachers and students disconnect multiple times during a class. It can be distracting at times, but everyone has had these issues at one point during the school year.
I hope we go back to in person school because learning was much easier and our workload was less. No matter how many activities one can engage in, staying at home all the time can be tiring and draining. I fear that the situation will stay the same for another year and we won't be able to go outside for a very long time. I hope that people will take the restrictions more seriously and take the vaccine when it is available for everyone so that we can return to our normal lives without masks.