Librarians Adapting to COVID
January 6, 2021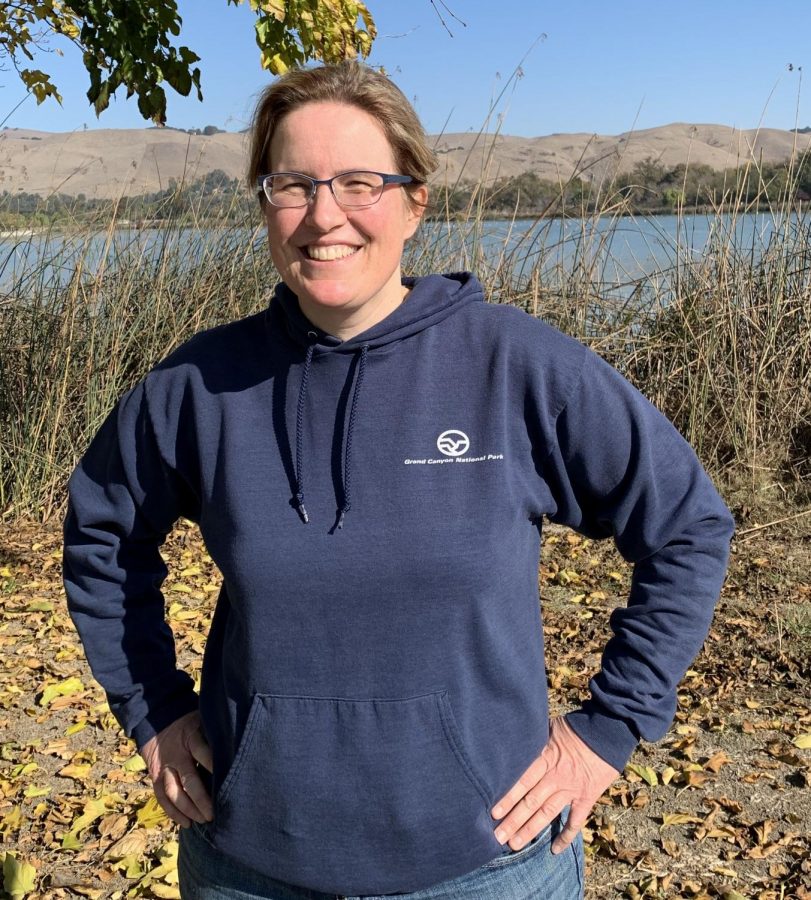 Librarians adapting to COVID: Mrs. Allyson McAuley
"It was so weird. We were at school, I was in the library. And we started hearing these rumors that we might have a shutdown, we might not be back at school on Monday. I started telling my advisory class and everybody else, 'Pack up your lockers and make sure you take everything home, just in case.' And then we didn't hear until 4:30 pm that we weren't coming back. And then it ended up being all the way till now. It was hard; I think a lot of the community doesn't realize that the teachers didn't get any sort of training or preparation or we didn't know any more than you guys did about what was going to happen and how long it was going to be.
And so when we got to this year, they were like, it's gonna be distance [learning], and then finally, we had a path forward. I think most teachers felt a high level of anxiety throughout last quarter and summer, because we were adapting to crisis mode, and we didn't know what was going to happen. And then finally, when we had a plan, it was like, I wish I were in school, but at least I know what to plan for.
We started preparing last year, but in very much like a crisis mode. And teachers were sort of adapting, like what are the essential things that we need to get done before the end of the year, and how do we do them? And so my job turned into a lot of tech support, I was taking a lot of calls and emails and zooms from teachers and kids and families who couldn't get into Google, or they didn't know how to set up their zoom security settings or whatever. I was putting out fires, like helping people just figure out things like 'Oh, my God, I have a zoom bomb, what do I do.'
We have a lot of students who love to read on our campus, and I was getting emails even over the summer, before we went back, is the library going to be open? Am I gonna be able to get books? People were really wanting to read just for fun. So I talked to Ms. Morales and we started researching. The American Library Association and a lot of other organizations were coming out with some guidelines about how to make materials safe for COVID and how to run library services, and the Public Library in Fremont started a curbside pickup program. So we got kind of inspired by that and made a plan for contactless curbside pickup which currently takes place every three weeks on a Wednesday after school, in the fire exit of the library. Ms. Morales put in so much time over the summer, redesigning our web catalog so that you can hold books by yourself. Then we pull it for you, put it on the cart, the cart sits outside. It has your name on it, and you can pick up your book; It's already checked out to you.
We are continually working on purchasing more digital materials. It's interesting, we were one of the earliest schools in FUSD to purchase ebooks, but the students didn't really use them very much. And they would prefer the print ones usually. Now that it's distance learning, a lot of people want the ebooks and so we're purchasing a lot more of them. So that's one of the things I would improve; I would put some more money into ebooks and audiobooks…We've gotten a lot better at publicizing those and letting people know how to access them, but we could improve on that.
I think something that was always true for me, but it's been a nice opportunity to communicate it to everybody, is that the library is not just a building, it's a collection of resources and knowledge and help that you can access and so I keep thinking, like, the library is not closed, you know, we're still there to help you even though we are closed. I think that's something that's been really important for me and other librarians is communicating that a library is a place where you can go for resources and knowledge, but it doesn't have to be a physical place. So I've learned that, about how to communicate that better and be there for people."
About the Contributor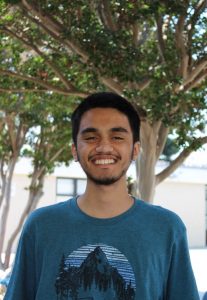 Jay Phatak, Broadcast Editor
Jay Phatak (12) is Broadcast Manager for The Voice, running the podcast in his second year working for the newspaper. Since he already has too much writing to do as a senior, he would like to edit podcast episodes rather than articles. When he has free time, he likes to beat people at chess, or take photos of the cute hummingbirds that come to his patio.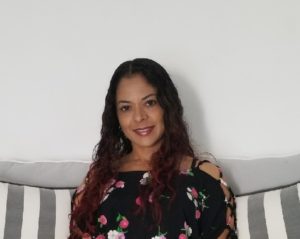 Librarians adapting to COVID: Mrs. Martha Morales
I fell into my job as a librarian when my daughter and son were in elementary school. When they were in elementary school, I stopped working my full-time job, so I could take care of them. Since I had more time, as they got older, I would volunteer at their schools. I would do yard duty and volunteer in the library. I really got a more concrete feel of the whole job itself and how it was to be a librarian. Their elementary school really liked all the help. The librarian wanted to take days off, and it was really hard to find substitutes. So I started substituting for her and I really liked what I was doing, and then I fell in love with it. I only worked during the school year. So when my children were out of school, and I was out too and when they were at a school, I was there too. My kids are now out of the district, but I'm still working because I love the job.
I'm currently working on a genrefication, which is basically reorganizing the library into genres. It's a huge project, and I do it for the most part by myself. That takes up a lot of my time during the day, because basically, I have to go through all these books in our fiction section, and decide what genre they're going to go in, I have to assign that genre on our web catalog. If I have zoom meetings, like the first month of school, when we had freshman orientation, I usually introduce students to the web catalog. We also have office hours during the day, you know, for students to drop in QA.
When we have a curbside pickup, a lot of my work during the week is prepping for the pickup. It is very time-consuming since I have to go and pull the books and email the students and try to do it safely. I keep my mask on and gloves and make sure everything is sanitized. I have to check out the books before the students get there to make it easier for them to pick up. Because of the pickups, I usually go back to Irvington three days a month. It's definitely unfortunate to hear about the new coronavirus case on campus, but our number one priority has always been safe in the library, so we've taken a lot of precautions.
My main goal every year, whether online or in-person, is to increase reading interests in our students and to give them a passion for reading. We post engagement questions on google classroom to see what students are reading, and we used to have a jar in our library for any book requests. I usually read 20 pages a day to see what books I want to recommend, and I've been able to do that a lot more during the quarantine. Right now, I'm reading Educated by Tara Westover. It's a memoir about how she was raised in a very strict Mormon family so when she was younger, she was not allowed to go to school. It's about being in an environment where all you know is what your parents have taught you or what they have exposed you to, so you are basically isolated. And then, she takes a test that allows her to attend college, and she's trying to figure it out. It's very interesting. I've also read Whisper Network by Chandler Baker. It's a murder mystery, but it's not gory. It revolves around these women attorneys who band together to move up in their law firm despite their misogynistic boss, and it's one of my favorites I've read recently.
My favorite thing about my job has always been interacting with students. When I worked at the elementary school, I would have 'read aloud' time with classes, and those times were my favorite moments. I'm hopeful we get back soon, I miss seeing everyone.
About the Contributor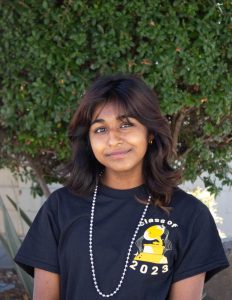 Urmi Mandal, Features Editor
Urmi Mandal (12) is excited for her third and last year at the Irvington Voice. She's been the feature's editor for the past two years. In her free time, she enjoys reading historical fiction and watching period dramas.