"Irvington Students Talk Good: DECA Wins Competition. Or Was It Debate? Speech? This Writer Is Confused"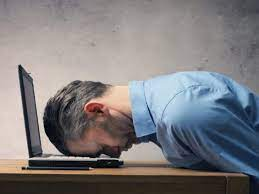 On March 1st, some club at Irvington High School won an important competition. It might have been regionals. Or state. Or nationals. The club itself is very well established and has many students at Irvington participating in it, and a large part of what the club does is talking. As shown on March 1st, the members of this club are extremely good at talking and swept the competition with flying colors.
Due to the club's travels, several friends of the members aren't able to see them as much as they would like to. Anna Bandana (9) is also a friend of a member of the club, and described what it was like being friends with someone so important.
"I'm not sure, she disappears for a few days at a time and comes back with this big medal," said Bandana. "I think she does FBLA or something. It might be Synapsis? Or DECA? Either way, good for her. Maybe she'll get into Ohlone."
Bandana further explains that the competition was, in fact, a competition that was very important and noteworthy. Upon further questioning, she's also not quite sure what their club even does.
"All the clubs do the same thing. They go to this convention with other schools and argue while simultaneously being scared to their core, but it's also very important," said Bandana. This Voice writer is of the same opinion.
Despite the success of the competition, it's obvious that there are simply too many clubs to keep track of, and Irvington is churning out way too many tryhard students that actually succeed when competing with other schools. Voice staff writers are already attending board meetings that last until 4 AM and drinking until 6 AM with board members of FUSD due to the horrible state of the world, and they don't need any more stress on their shoulders.
"I wish they would do something simple, like pick flowers or do my homework," said Celly Fang (11). "Instead, I have to cover random competitions that I don't even care about." Much to Fang's disappointment, clubs have started to engage in national politics and 1 club is expected to attend at least 3 debates and organize 2 volunteer events in 1 day. Fang is quite frankly pissed off, and now has to distribute newspapers that are the same thickness as Harry Potter and the Deathly Hallows. Rapid reports of back problems come from Zoom Room 21 all the time as a result of Voice writers hunching over their laptops to write hundreds of thousands of articles. Many are now going on strike, and a mini French Revolution has just begun. This particular writer is confused and scared, and must sign off.