Spring Musical Theory of Relativity Took Unique Skill For A Unique Story
During an era of social distancing, it was only fitting that Irvington Conservatory Theater (ICT) perform Theory of Relativity as its spring musical. The story explores the interconnectivity of all humans, no matter how different from each other they may seem, and how even a single chance encounter can change a person's trajectory. Although the plot itself is frustratingly convoluted, ICT's incredible actors and actresses brought each character to life in the most hilarious and heartbreaking ways, earning this musical a solid four stars out of five.
The musical opens with a physics lesson and then proceeds to jump between scenes of various quirky characters who seem to have no connection with each other. Starting with the boy allergic to cats (played by David Mohr) but in love with a girl who owns five (Samadhi Wijethunga (12)), then the germophobe (Sheryl Lim (12)) whose boyfriend has made her a cake with his hands, then the physics major (Denis Vikhliantsev (9)) who's obsessed with pi, and so on, there seems to be no plot in sight. All the character arcs come together in the final monologue scene (wonderfully done by Frankie Jensen (12)), but it feels thrown-together by the playwrights. At this point, the only thing keeping the musical afloat are the music scores themselves….
…which happen to be the most impressive vocals I have yet heard, especially considering they were all remotely recorded. Each actor and actress sang on their own device at home; for solos, the editing is simpler. But for duets and the group numbers, the vocal director Erin Reis synced all of the recordings together using a program called Soundtrap. Actors and actresses would then lip sync when they were acting on stage; ICT had purchased special see-through face masks that would easily reveal facial expressions while maintaining pandemic precautions. The end results were flawless songs sung as if they had been gathered together in reality rather than separate recordings.
"If you think about how musical artists film music videos, they record first, and then they lip sync to them when they're filming their music videos," said Sheryl Lim, actress and the main choreographer. "So that's kind of what we did with our musical. This was really a learning process for all of the staff and students. Also with our new stage craft teacher, Kayla Ray Perry, who edited our entire trailer and the final video."
Each song held specific meaning for the characters, and the actors and actresses did an amazing job embodying the roles they played. My personal favorites were "The End of the Line" (about best friends turned enemies, passionately performed by Giselle Lajevardi (12) and Reeya Dharmadhikari (12)), "Me and Ricky" (about getting cheated by a player boyfriend, beautifully performed by Felicia Chang (12)), and "Promise Me This" (which nearly brought me to tears with the story of a hard-working girl who lost both her parents, splendidly performed by Saee Bage (10)). The best group number came at the end with "Nothing Without You," where the audio was perfectly synced to harmoniously deliver the message of the musical: that we all depend on each other.
Though vocals boosted the rating of this musical, the fifth star was ultimately lost in the lack of movement for some of the songs and lack of coherent plot to make an engaging performance. Whether written in the script or not, the musical falls short overall compared to ICT's past shows. Still, given the conditions under COVID-19, ICT was well prepared to deliver a video production.
"We did end up filming the whole show on Zoom, as a backup in case we couldn't get onto campus," said Lim. "But thankfully, the stage craft class was allowed to be on campus two weeks before spring break started, and that's when they started building the set. How we film is that we have two moving cameras and two camera operators on the two sides that are kind of pointing diagonal to the stage, and one camera in the center, that's a wide static shot of the entire stage. And then we have another person who has buttons on his keyboard that he presses to change which camera is at which time."
Regardless of the circumstances, ICT once again put on an incredible show filled with highlights deserving of praise.
About the Contributor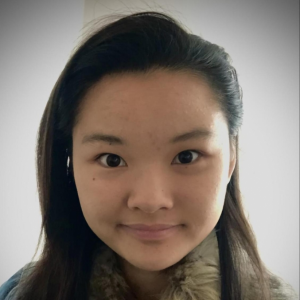 Felicia Mo, Editor-in-Chief/News Editor
Felicia (12) will be Vol. 29's co-EIC, as well as the co-News Editor for two years. She looks forward to getting back in the groove from her extended summer in COVID-19, especially since distance learning will downplay the fact that she stands at only 5' on good days. When she isn't busy pursuing or editing a news story, Felicia enjoys animating and watching history documentaries.