Bay Area's Premier Bollywood Show, Dil Se, Goes Virtual!
The Bay Area's largest premier Bollywood fusion show, Dil Se, will be livestreamed on May 28, 2021. Hosted by IHS Indopak, Dil Se will be aired virtually for the first time in its decade-long history. After several months of planning, Indopak officers have managed to continue this wonderful showcase to broadcast the talent of select dance and singing performances from high schools around the Bay Area.
Whereas a normal school year would've meant months of practicing in the fall and winter, this year's Dil Se plans had remained tentative until late-February. The co-Presidents of Indopak Club, Zulqarnain Shahid (12) and Aarnav Sharma (12), had postponed announcing fixed deadlines and show dates until the spring because they had been hoping for in-person instruction to ensue so that the showcase could be held in-person as well. However, Shahid underscores the high school teams' enormous amount of dedication and determination as the main reason of the show's continuance, "The show is for the dancers, and we know teams are still having practices, so we wanted to host Dil Se virtually to allow everyone to show off their hard work."
In hopes of keeping the show of a similar caliber as previous years, IHS Indopak decided to release a Dil Se Recap video to hype up performers across the Bay Area so that everyone knew it would definitely be taking place. Soon after, the club had brainstormed guidelines for the audition videos they would be expecting in a group chat with all the dance teams' captains and singers, with mandates such as a maximum of five people per frame and required masks while dancing. Teams auditioned throughout spring, and ultimately fifteen out of twenty-seven teams were chosen to perform at virtual Dil Se, which was smaller than the usual fifty plus applicants for the show in other years. According to Shahid, a judging panel of four experienced dancers as well as Indopak officers used an objective scoring rubric to shortlist performers for the final showcase.
Dil Se will be livestreamed on May 28 on Youtube where audience members can type in the live chat and hype-up their favorite performers and the show in general. The show is estimated to last anywhere from an hour to an hour-and-a-half, and teams will edit their videos themselves and send it to Indopak for final compilation. Although both performers and hosts seem excited to host Dil Se virtually, there seems to be a general consensus and excitement for next year in hopes of an in-person Dil Se as conditions improve. 
About the Writer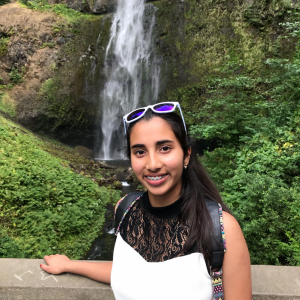 Shivangi Gupta, Entertainment Editor
A rising senior at Irvington, Shivangi (12) is thrilled to be the co-entertainment editor alongside her friend Kritika Sachar (12) in her second  year at
The Voice
. Having an addiction to cheesy romcoms and free-form dancing, the arts and anything creative (or bizarrely unique) catch her eye. She loves food and considers herself a self-proclaimed "broke-but-still-a-foodie" kinda girl.  Definitely reach out to her on Instagram (@shivangig24) or snapchat (@shivangig24) since she loves meeting new people and making worthwhile friends!