Class of 2021's Pathways to Success: Timothy Brahan, Air Force Academy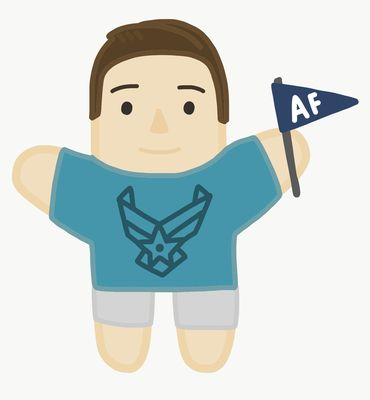 I'm going to the Air Force Academy in Colorado Springs, which is basically a combination of an undergraduate college and a military officer training program. After four years, I will have the choice to commission to either the Air Force or the newly established Space Force, so that's pretty exciting.
I always was fascinated by flying, so I thought the Air Force offered me the best options. I also decided that even if I didn't want to fly, the Air Force and Space Force offered me a number of leadership and technical opportunities for careers.
The government actually pays you to go to the Air Force Academy, so there's no tuition. In return, they want you to serve for at least five years. If you're a pilot, the commitment is longer, I think 10 to 12 years. They don't want to invest all that money into people just to have them leave. I was inspired by my dad, because he did a similar thing, except in the Navy. He served his six years as an officer.
The acceptance rate is about 10%, but I don't think that's reflective of the true admissions rate. To even qualify for acceptance, you need to be physically and medically qualified and have a Congressional nomination. So I would say it was pretty difficult to get in. The school itself is not too large, about 1200 are accepted per year.
You do graduate with a degree, so that's pretty cool. I want to study engineering, and I think right now the front runner for my major is mechanical engineering.
I don't think I'm too worried about the culture shock going from Irvington to the Air Force Academy. When you arrive there, they shave your head on the first day and make you do all sorts of crazy stuff, but I think it'll be fine. I'm looking forward to it.
At the academy, I would like to do running in some form because I've been on cross country and track here at Irvington. I would not be able to get into the cross country and track teams there because those are D1; you have to be able to run a 4:30 mile or something crazy. I am interested in their marathon club; it's pretty competitive, but not on that varsity level, and it allows me the opportunity to participate in races such as the Boston Marathon.
I did make a lot of friends in certain activities I had at Irvington, such as marching band, cross country, track, and baseball, which I played earlier. I will miss the friend groups that I made. However, I think as I leave, I'll be able to make new friends, and that's something important as well.
I'm also looking forward to how the challenges of being at the Air Force Academy will change me. My biggest challenge so far has been demonstrating leadership. I've been looking forward to applying to the Air Force Academy for a while, and leadership is the second most important thing after academics. I've always considered myself an introvert and not very confident, so it really was a challenge to put myself out there. By the time I graduate and am ready to go into the Air Force, I really hope I'll have made that transition from high school student now to a leader then.
If I choose to become a pilot in ten years, hopefully, I'd still be flying then because that would be before my commitment is over. If I don't become a pilot, hopefully, I'll enjoy the job enough to stay. Hopefully, I'll be able to balance a career in the Air Force with having a family. That'll be pretty neat, too.
For people who are scared of moving away, I would say just do it because you're not going to regret it afterward. You might think that you're going to miss home a lot, but the feeling of going out and doing something you've been working towards is really exciting. For people worried about the whole application process: start early, and don't put yourself under unnecessary pressure. Enjoy your time as a high schooler and with your family. What I felt when I was done, and what I've heard from a lot of other people is that it's anticlimactic when it's over; it's not worth all that stress. Just go easy on yourself and take your time.
For people who aren't sure about entering a branch of the military, I would say think about it in the long term. I know the military does offer some benefits to people. There are also a number of different things you can do, so whether you go the enlisted route or the officer route, I know those will offer different benefits. Do your research and try to picture yourself doing something like that.
About the Contributors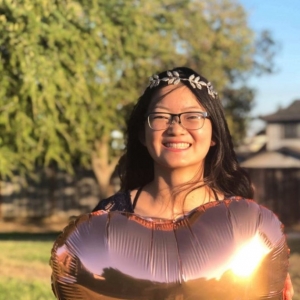 Serena Yeh, Features Editor
Serena (12) is a Features Editor in her second year with the Voice. When she's not contemplating the meaning of life, she's probably playing Animal Crossing or planning service events. She also likes crafting and would genuinely love to go back to school, so please wear a mask :)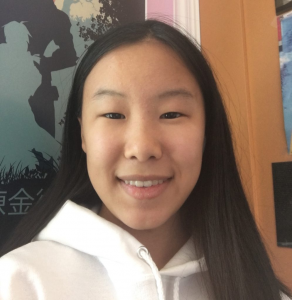 Alice Shu, Editor-in-Chief/Humor Editor
Alice (12) is excited to be Vol 29's co-EIC and co-Humor editor! This is her third year with the Voice and her second year as a Humor editor. In her spare time, she enjoys rewatching
Haikyuu!!
and dodging anime recommendations. To feed her crippling boba addiction she sells stickers to strangers on Etsy (spookystickershop). Find her on Instagram (@spookyalicee).