Girl's Golf Perseveres against Mission and Moreau
On Tuesday, September 14, Irvington Girls' Golf team competed with Moreau Catholic High School and Mission San Jose High School in an exciting match. Irvington played hard and ended up second, tied with Moreau and Mission in front.
The match began with teams being formed throughout the three schools. Each team then proceeded to go through the course, with individual scores within the team being added up to form the team's final score. Teams consisted of students from all three schools, with students from different schools on the same teams.
Throughout the match, the competition remained intense. The course was a bit challenging, but the team persevered through the match.
The match remained quite close, with Irvington struggling a bit on their putting and teeing-off. However, as first-year Grace Phang(10) put it, "We all had fun, and that's really the most important thing."
In terms of individual performance, Phang struggled a bit but made strides in a lot of other areas, stating "I had good driver shots and a decent total, but my putting needed work". She also stated how "We have really good players, and it's all about practice. The main factor in winning is consistency."
This game marked an important milestone for improvement in the team, and added to their already strong season. With this performance, the team feels confident for the future.
The Irvington Girls' Golf Team plays Newark and Mission San Jose on September 22, 2021.
About the Contributor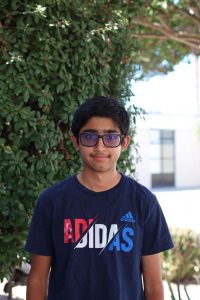 Ojas Vatsyayan, Staff Writer
Ojas Vatsyayan(10) is entering his first year of being in the Voice. He loves reading, playing tennis, and playing video games. He also enjoys pining for a PS5(why are they out of stock everywhere?). Aside from his clearly fascinating hobbies, he enjoys going to the library and just sitting there for hours at a time, for some reason.