Vikings Football are Victorious
On Friday, October 1st, IHS Vikings Varsity Football defeated San Lorenzo Arroyo High School Dons from San Lorenzo with a blowout victory. Led by their team captains Lucas Cheng and Priyan George, Irvington won decisively with a score of 48-6.
Irvington's offense got off to a high flying start scoring 21 points in the first quarter. The defense was equally impressive as they held Arroyo scoreless. The team's energy was felt throughout the crowd. In the second quarter, Irvington scored another 13 points, while Arroyo finally broke through with a touchdown, but was unable to convert their extra point attempt. Irvington scored 7 more points in both the third and fourth quarter, with the score totaling 48 for Irvington at the end of the game. High spirits could be felt throughout the duration of the game, in the field and in the stands, and was represented with the cheers and energy of the crowds.
"It felt good to win this game, especially since the last couple teams we played against were really hard," said Samuel Ma, Irvington's Varsity Linebacker. "We also executed our game plans well, and coming in knowing what we wanted to do really helped us."
This victory served as proof that Irvington does have it in them to win against stronger teams, and despite the recent few losses, our team is still a strong football contender.
"One thing we definitely want to work on is being able to tackle the smaller and faster running backs on other teams," said Ma. "This next game will also have a smaller and faster running back, so we will try to improve on this in our next game."
Due to the late season last school year, according to many players, this season feels like a continuation of what Irvington started last year. Irvington football coach, Matt Kaufman, explained how last year's season felt more of a build up, where the team was able to test out new strategies and plays. This year, the team has more finalized plays they are fully confident in, and with the trusting bonds within the team and with the improved roster, Irvington has confidence that they have a few more wins inside of them for the rest of the season and look to contend for the league title.
About the Contributor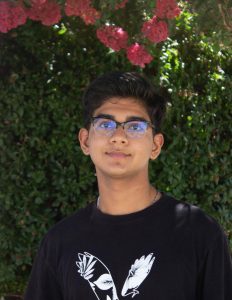 Suyash Lakhmani, Editor in Chief/News Editor
Suyash Lakhmani (12) is excited to be Editor-in-Chief for
The Voice
. He enjoys reading, watching unhealthy amounts of Youtube, and lifting. You can find him at Blaze Pizza or at Chipotle on the weekends.