Season Recap: Vikings Football's Successful Season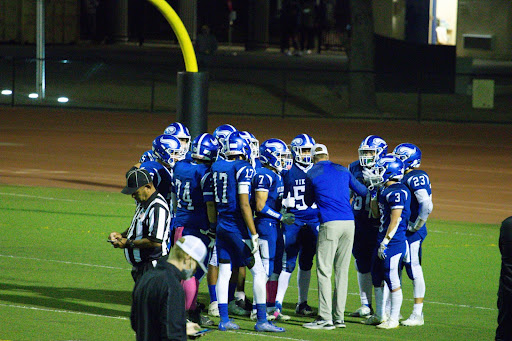 Despite the difficult year and balancing in-person school, Irvington Vikings Football ended their season strongly, placing second in their league, going 7-3 overall, and 5-1 in their league. This season was the first season in 15 years that Vikings Football won more than 6 games, includingalso having a 5 game winning streak.
The season began in mid August and ended in early November, however, training and practice for the season started much earlier, even before summer break. The dedication and strong work ethic in the team is being reflected in thei r season's successes.
The team faced many challenges, especially near the beginning of the season. "The biggest challenge our team faced definitely was staying committed," says co-captain Priyan George (12). "Last few years we haven't had the best seasons, so many team members were feeling discouraged in the beginning. But, throughout the season, we developed trust in ourselves, which can be seen in our later season games."
COVID had also impacted the team's practices over the summer. Due to last year being fully virtual, it was admittedly harder to gather teammates, more so the underclassmen, to attend summer practices and training. The team also had to respect the CDC's guidelines during their practices and training.
"This season taught me how to continue to persevere over -time through all the obstacles," says George. "Over the last four years of playing football with Irvington, we have overcome a lot of challenges. I feel like our results have finally come in with this last season. Through this, I learned even when things don't go our way, we have to persevere, keep going, and trust the process."
The team had also set a goal last season to beat Newark Memorial High's team, which unfortunately did not happen in the previous season due to Irvington losing in the last two minutes of the game. However, through the continuous effort put in by the team, they were able to accomplish this goal and take a close win against them in early October, winning by a near 3 points. This win was also on Newark Memorial's homecoming night, which motivated Irvington even more to try their hardest, and also made the team feel especially victorious when they took the W.
Outside their success on the field, the team grew as humans and became closer with each other. "Personal Growth Fridays led by our coach were extremely helpful," says Lucas Cheng(12). "Essentially, Personal Growth Fridays happen during the football advisory on Fridays, where the team focuses on improving our mental states, such as by doing activities. An example of a recent one was about gratitude, where the team wrote letters of appreciation to others and sent them out."
Coach Matt Kaufman is extremely proud of the team for their successes this season, and hopes to replicate this success in future years. "Any time you experience success, the intention is to continue to build off of it," coach Kaufman says. "I 100% believe that the seniors, who as freshman, set a goal, dedicated themselves, and bought into the program, laid a foundation and recipe to continue success for future seasons."
The team is also extremely proud of their accomplishments. "Two years ago, Irvington only won one game. Last year, we won roughly half our games," says Cheng. "This year, going 7-3, and being second in the league definitely feels good, and it feels amazing to see how much we all have improved over the years."
"Some of our players are looking to continue playing football on the next level with schools," says coach Kaufman. "We also have multiple players who are playing at the next level currently. Seeing them grow and represent the program and community is a great thing. I am excited to watch these guys embark on a new journey."
About the Contributors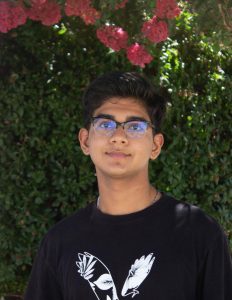 Suyash Lakhmani, Editor in Chief/News Editor
Suyash Lakhmani (12) is excited to be Editor-in-Chief for
The Voice
. He enjoys reading, watching unhealthy amounts of Youtube, and lifting. You can find him at Blaze Pizza or at Chipotle on the weekends.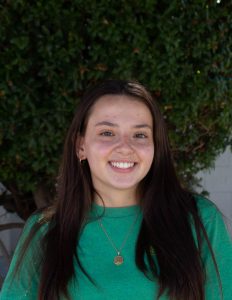 Lynnette Chavez, Photo Editor
Lynnette (11) is a second-year photo editor for The Voice Vol. 31. Other than working on the paper, you can find her playing volleyball, baking, stargazing, or hanging with her friends. She is a Utah-born Bay Area transplant. She embraces her Hispanic culture through Latin music, dancing, and MEChA.  Find her on Instagram (@lynnette.chavez)