A Criticism on the State of Competitive Figure Skating Today
With the Beijing Winter Olympics just having concluded, figure skating has once again become a hot topic. Yuzuru Hanyu's third Olympic appearance, Nathan Chen's redemption from the 2018 Pyeongchang Olympics, and the quad squad, Russia's three teenage skaters, Kamila Valieva (15), Alexsandra Trusova (17), and Anna Scherbakova (17), who all train under the same coach: Eteri Tutberidze, are all leading stories. While the Olympics provided us with jaw dropping performances, its countless controversies left a sour impression in viewers minds, and it's important to look at everything that has led figure skating as a sport to become the mess it is today.
The judging system in figure skating has been changed and updated in the past few decades, but there are still many criticisms that can be given to it. The biggest update that has been made recently would probably be the change into the -/+5 GOE (Grade of Execution) system in the 2018-2019 season. While theoretically this system, which has made judging much more extensive, would be seen as a good change, it's only given judges more power to manipulate scores for their personal (and sometimes political) agendas.
While the abolishment of judge anonymity was a good decision, national skating federations are still allowed to choose judges for the Olympics and other competitions. This can lead to nationalistic bias between a skater and compatriot judge, a relationship that has already been proven, as Eric W. Zitzewitz, a professor of economics at Dartmouth University conducted a study on it in 2012. These decisions aren't ones to be taken lightly as well: outrage has been sparked amongst fans multiple times over accusations of judging bias, with one of the more notable incidents being that between the Canadian and Russian pairs skaters in the 2002 Salt Lake City Olympics ("Skategate"), and Yuna Kim and Adelina Sotnikova at the 2014 Sochi Olympics. Despite these very recent incidents, with Yuna Kim's leading to both the Korean Olympic Committee (KOC) and Korean Skating Union (KSU) appealing for an investigation into the judges (one of which is a compatriot to Adelina Sotnikova, and the other which was suspended for being caught trying to fix a competition), figure skating as a sport still lacks a review system. Judges are allowed to give remarks without ever explaining them, and when this sport is so centered around artistry and expression unlike other sports, it showcases the lack of integrity and improvement from the organization of competitions.
Besides Adelina Sotnikova, other Russian figure skaters have often been accused of being overscored or taking advantage of the new scoring system, especially those coached by Eteri Tutberidze. Under the assumption that Tutberidze's skaters do have an unfair advantage against other skaters, this leads to a bigger problem: Tutberidze's training methods and how they're being awarded at the expense of her skaters' long-term health.
Eteri Tutberidze is one of the most prominent coaches in the figure skating world. Awarded the title of "Best Coach" in 2020 by the International Skating Union, with the majority of her skaters achieving international success at young ages, this unfortunately comes at the price of their long term health. The term "Eteri expiration date" has been coined as a result of so many of her former skaters retiring around the age of 17, with most citing injury as the main reason. This comes as a result of her jumping technique: her female skaters are some of the only skaters that have completed the impossible feat of quadruple jumps in their division (hence the name the "quad squad" consisting of 15 year old Kamila Valieva, and 17 year olds Anna Scherbakova and Alexsandra Trusova). Tutberidze's technique for teaching these jumps is incredibly unstable, relying on the light weight and thin frames of prepubescent bodies, rather than focusing on strength. As a result, her skaters are unable to sustain the impact of landing quads, and have short careers, and many have openly admitted or demonstrated unhealthy eating habits in attempts to regulate their weight to an extreme extent. Examples include prominent figure skater and two-time world champion Evgenia Mendvedeva, who admitted in an interview that she had sustained a life long back injury at the age of 22 because of Tutberidze's training, as well as Yulia Lipnitskaya, who retired at age 19 as a result of complications from anorexia.
The exploitation of figure skaters by their coaches, a problem that isn't unique to Tutberidze, continues to go unnoticed by the general public because they produce results. Ted Barton from Skate Canada said Tutberidze's skaters were like "a stable of thoroughbreds", and various other compliments by Johnny Weir (NBC's figure skating analyst and former figure skater), have been given towards the training at Sambo70, the skating school that Tutberidze trains her students. Tutberidze was recently awarded coach of the year by the International Skating Union (ISU) in 2020, and despite Kamila's status as a "protected person" due to her age, little media protection was given to her after her skate. Furthermore, allowing her to skate despite testing positive for doping is essentially no punishment to Tutberidze, an action which proves that she can get away with illegal activity as long as one of her skaters serves as a scapegoat.
Overall, figure skating has been riddled with problems that are unique to it in comparison to other sports. The very essence of figure skating, a sport that has a heavy emphasis on artistry, expression, and musicality has been lost in favor of bigger jumps. In similar thought to what Tatsuki Machida (a retired figure skater) has said, the fact that a doping scandal is occurring within a sport so heavily focused on artistry indicates that the judging system is flawed. Once again, figure skating judging must be reevaluated for the sake of both fairness towards athletes, as well as in consideration of their health.
About the Contributor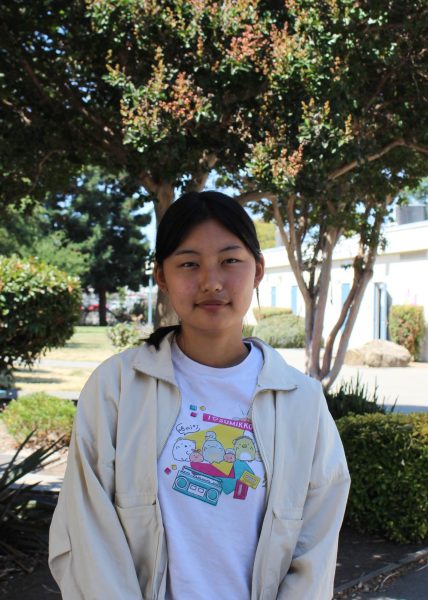 Emily Shu, Editor in Chief/Entertainment Editor
Emily Shu (12) is excited to be back for her third and last year of journalism as editor-in-chief. She's excited to be Entertainment editor again after a positive experience last year. Despite the 30+ playlists she's made on spotify, her two favorite things to listen to while studying are either r/AITA tiktok videos (subway surfers MUST be playing in the background) or listening to emergency alarms in one ear to avoid falling asleep while watching a youtube lecture. Maybe that's why she gets ringing in her ears at night.