Boys' Water Polo Demolishes Mission San Jose High
On Monday, Oct. 4th, 2021, Irvington Boys' Varsity Water Polo triumphed over Mission San Jose 22-5.
Irvington started strong and scored seven goals. The boys utilized long passes to capitalize on turnovers forced by their outstanding defense. The players constantly communicated throughout the game and cheered their teammates from the sidelines, boosting team morale, a habit reinforced by relationships forged both in and out of the pool.
"I have a team that I really love playing with," says Ryan Young (11), captain of Boys' Varsity Water Polo, "and it's nice to have friends and play a really exciting sport with them as well."
By the time the game moved into the second quarter, the team's coordination had strengthened, and they effortlessly transitioned from defense to offense on their breaks. Irvington was easily bypassing Mission's goalie with a variety of creative shots including a mix of power, skip, and lob shots. The boys scored seven more goals, and the quarter ended with a score of 14 – 4.
In the third quarter, Mission San Jose got more aggressive with their passes, but they were quickly punished by Irvington's defenses. In the third quarter, the Irvington goalie blocked three out of four shots he faced. Irvington also scored five more points ending the quarter leading 19-5.
Spirits were high leading into the final quarter. The team moved swiftly across the pool and scored another point with a skip shot. During the final minute, Irvington made a miraculous final shot by launching the ball from over halfway across the pool and bypassing Mission's defense and goalie. It was the perfect way to end this dominant showing.
This victory is one of many for the team, and they have a bright future in front of them.
About the Contributors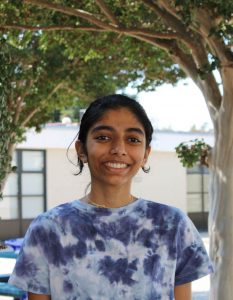 Ananya Anand, Staff Writer
Ananya (11) is a first year staff writer at the Irvington Voice. She joined the Voice because she wants to contribute back to the Irvington community and further her passion for writing. In her free time, Ananya enjoys binging ATLA, eating Chipotle, and hanging out with friends. Her IG is @ananya_anand05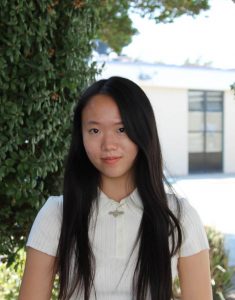 Ingrid Lu, Staff Writer
Ingrid Lu (11) is a staff writer at the Irvington Voice. This is her first year in journalism, and she's very excited to work with people who are just as passionate about writing as she is. When she has time, she likes reading, knitting animal-sized sweaters, and rewatching
Gilmore Girls.