FUDTA Educators Rally At FUSD Headquarters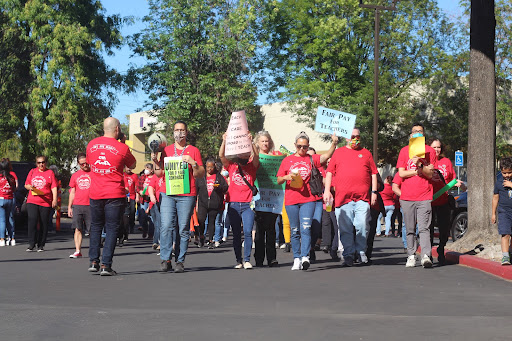 On Wednesday, March 23rd, 2022, Fremont Unified District Teachers Association (FUDTA) rallied at the Fremont Unified School District (FUSD) headquarters from 3 p.m. to 5 p.m. Participating teachers and educators protested inadequate salaries by sporting red FUDTA T-shirts, repeatedly circling around the district office, and chanting in unison their demands for better pay. They also held signs demanding fairer contracts as well as messages such as "support educators to support students" and "united for a fair wage."
Despite ranking 4th highest out of 17 Alameda County school districts, FUSD educators' salaries do not suffice after adjusting for the costs of living in Fremont. In previous years, FUSD acknowledged this by countering FUDTA's proposed 4% raise with a 0.7% offer, resulting in 2.7% as a compromise according to California's Cost of Living Adjustment (COLA) funding. This rally signified teachers' support for FUDTA bargainers amidst contract negotiations and rising living costs—the cost of living in Fremont is already well above state and national averages.
Although California does not mandate that all COLA funding be passed down to educators, they typically receive it by default in the form of a raise. But in its absence, FUDTA educators expressed their concerns over how FUSD allocates COLA funding.
"I know plenty of teachers in other districts, and their negotiations are about how much more of a raise they're gonna get besides what the state says should be cost of living," said Ms. O'Connor, Irvington English teacher and FUDTA member. "And for us, with every single time—I've been here for 20 years—every single time, we have to fight just to sustain the cost of living rates."
As a result, Justin Valencia—Horner History teacher and California Teachers' Association State Council Delegate—explained, more teachers are leaving the district due to rising living expenses in the Bay Area. This results in less experienced educators and increases in class sizes, both detrimental to students.
"I'm very upset with the district because it feels like we aren't respected," said Valencia. "Inflation is incredibly high right now, and the state gave the district money to account for the increase in the cost of living in the state, but they're not passing those funds on to us. Teachers aren't getting to see that; students aren't getting to see that. They have all this money saved up, and so we're asking them to use it on students and staff instead of just saving the money."
The rally is the latest development in ongoing FUDTA and FUSD contract negotiations. Beginning in September of 2021, representatives from both parties began meeting to discuss several topics, including summer school, hours, class size, and association rights. A major sticking point was salary proposals; the three-year cost of FUDTA's initial offer, which covers the 2021-22 to 2023-24 fiscal years, exceeded that of FUSD by about 30 million dollars.
Both offers include ongoing salary increases based on COLA funding as well as one-time payments based on a percentage of teachers' salaries. While FUSD's offer provides a 1.86% raise in 2023—1.75% less than COLA—FUDTA's offer has COLA passed down to educators in full, a 3.61% raise. FUSD's bargaining updates page states, "[COLA] must cover increased operational costs, unfunded and underfunded state and federal mandates, as well as providing the primary source of any ongoing salary increases for employees. […] The District recognizes that all FUSD employees are deserving of raises far beyond what that state's limited funding can provide, even with improved funding projections."
In 2021, FUSD was one of the largest districts in Alameda County, with an average daily attendance of 33,934 students. However, it earned the third least in revenue per student and spent the least in expenditure per student. Zack Larsen, Assistant Superintendent of Human Resources, stated that the district "only [receives] so much funding. FUSD does the best possible to meet all needs and provide fair compensation to our employees."
The two parties continued to exchange offers through February 25th, 2022, when FUDTA filed for an impasse. During negotiations, parties may file for impasse if they believe further negotiations would be futile. However, the Public Employment Relations Board did not certify the request, and negotiations resumed on March 25th. The District and FUDTA are scheduled to meet next on March 29th.
About the Contributors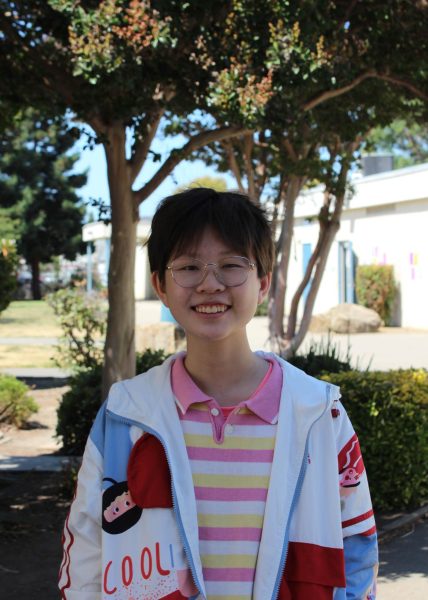 Crystal Chen, Features/Graphics Editor
Crystal Chen (12) looks forward to spending her third year at The Voice designing colorful features layout with Megan. In her free time, she loves to play Identity V and Genshin Impact with her friends. She also likes to draw digitally, but loses her Apple Pencil so often that it becomes quite a hassle sometimes. Her favorite musicians right now are Takayan and Tuyu.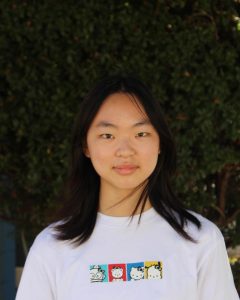 Helen Yuan, Opinions Editor
Helen Yuan (12) is excited to edit for Opinions in her second year at The Voice. She's looking forward to finishing her senior year and graduating. In her free time, Helen overanalyzes poetry and re-organizes her Google Drive folders.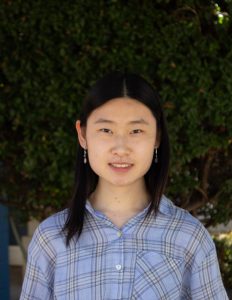 Sophie Mo, News Editor
Sophie Mo (12) is delighted to be a news editor for
The Voice
this year. Other than staring holes into a google doc never to write, she can be found scouring for new books and literary magazines to consume in her spare time.