IHS Dynamics' Euphoria: A Joyful Evening of Music and Dance
On April 13 and April 14, IHS Dynamics held their annual Euphoria Benefit Concert, at Valhalla Theater. The concert's proceeds were donated to Boldly Me, an organization that helps students deal with self harm, violence, and mental health issues. Over these two days alone, the fifty audience members raised over $1,300 in proceeds towards Dynamics and Boldly Me.
IHS Dynamics is Irvington's official vocal and a cappella club. Aside from performing in various club events, they have been holding Euphoria for the past 4 years. The concert offers opportunities and service hours to budding singers, dancers, and performers through giving them 1-7 minute slots to showcase their talents.
For an event on such a large scale, the group had to work in advance to ensure a successful concert.
"We needed to figure out how many people were performing and so we had auditions for performers ahead of time," said Treasurer Doris Shen (11). "We also needed to find local businesses to sponsor and support the event, so we had to start planning at the beginning of the year a few months ago."
This year, Dynamics featured 21 performances ranging from a traditional Mexican Folklorico dance by MeCHA's Sazon Latino to a performance of Chopin Etude op. 10 by Shreyas Verma (11). To many viewers, these performances were the highlight of the event.
"I thought the performances were good, and I was really impressed with their quality because everybody clearly practiced," said audience member Abhay Harpalani (11). "I also really enjoyed Shreyas's performance because it was really impressive and he had a huge amount of technical skills."
Behind the success of the performances, however, there were minor concerns with organizing the event. Stagecraft member Wayne Agbanlong (11) noted that the first day of performances was difficult to organize because of their small stage crew.
"On the first day, no one really knew how to do lights," he said. "There's usually a whole crew of people who are trying to help you out, but there were five people who were on the crew and there were only three people who are like moving stuff on stage at once. Mr. Willer was there to help but we were able to manage on our second day, which was great."
Additionally, organizing Euphoria's date proved to be a challenge for the officer team. COVID protocols affected the time at which Euphoria could be held.
"This year we had to change our concert dates a couple of times due to COVID-19," said Shen. "Initially, we planned to have Euphoria in February, but then that wasn't possible so we had to change it to April. Hopefully, we can plan this event earlier next year."
Overall, audience members like Harpalani felt that Euphoria was a well-organized show that showcased a wide range of talent.
"I came to Euphoria to enjoy some performances and have fun, and it definitely met my expectations," he said. "I would definitely be interested in supporting Dynamics Club's events in the future."
About the Contributor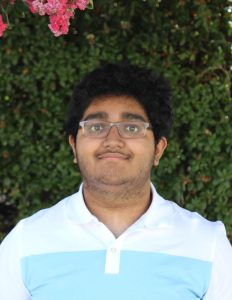 Aditya Bashyam, Entertainment Editor
Aditya Bashyam (12) is excited for his third year at the IHS Voice and his first year as Entertainment Editor. In his free time (whatever that is), he enjoys browsing on Wikipedia in an endless cycle, practicing Indian classical music, and planning on watching T.V. shows. Like many things in his life, he'll get to it later.