Faculty Follies: Fantastic Fun
Faculty Follies, a long-held Irvington tradition that was paused due to COVID-19, returned to the Valhalla Theater with a bang at 7 PM on May 5th. The show was composed entirely of teachers and other school faculty, with individuals and groups performing in an effort to raise money for the Faculty Follies Scholarship.
The both live and prerecorded acts elicited plenty of laughter from the audience. The Follies Band, which consisted of Mr. Johnson on double bass, Mr. Anaya on guitar, Mr. Goulet on the drums, and Mr. Mintey offering his (rather beautifully hysterical) vocals as lead singer, performed slightly nonsensical songs in between each act as a way for the audience to calm down after seeing their teachers in a completely new light.
"We started talking about Faculty Follies all the way back in August, although I wasn't sure there would be a show until 3 to 4 weeks before the event," said Mr. Mintey. "It all came together in the end though. The students always love it, and I think the staff has a lot of fun letting it all out on stage."
Clearly, the show came together, considering the cheers and laughter that erupted from the audience. Much of the next day's conversation consisted of students asking each other whether or not they watched their teachers perform on stage. Several acts in particular seemed to stand out, including an incredible lip sync battle between Mr. Mintey and Ms. Mattingly (in which Ms. Mattingly finally had to give up her crown as Irvington's Best Lip Syncer), and a skit involving a movie theater, loving couples, and a little bit of betrayal in between.
"I actually was the one who brought the theater skit to Irvington from a summer camp I was previously employed in, back when I began working at this school years ago," said Mrs. Berbawy. "It's my favorite out of all the acts I was in, especially since I got to know a couple of teachers that I didn't really know before."
Several teacher departments also chipped in with recorded skits. Some, such as the English and History Department, made students both laugh and cringe at the silliness of it all, while the Art Department impressed by creating an action trailer. The Science Department, parodying Zoom classes, let Mr. Pearce act as the uncaring, delinquent teenager he is inside.
Mr. Willer was responsible for backstage effects, such as music and lights, which were vital for the mood of the show.
"I was the tech person, meaning I was in charge of making sure microphones and videos work, as well as a couple other effects," said Mr. Willer. "I also took care of ticket sales through the Viking Vendor; this year, we raised about $3000 for student scholarships."
Faculty Follies is typically scheduled for every other year, and most teachers remember it being a tradition going back far longer than they have been teaching. The money raised from the ticket sales of the event go towards a scholarship reserved for graduating seniors, which is split into packages of $500 over the course of 2 years.
"I performed in Faculty Follies ever since I've started working here, around 9 years, and I know it's been going on for much longer than that," said Mr. Anaya. "There's no reason for teachers not to participate, especially since there's not too much pressure and students always love the performance."
Students and staff alike had extremely positive feedback for the show.
"It was really awesome seeing my teachers in a completely different context," said Sukhleen Hundal (12). "I recommend everyone to watch future Follies. It goes towards a good cause, and is just a really great time overall."
About the Contributors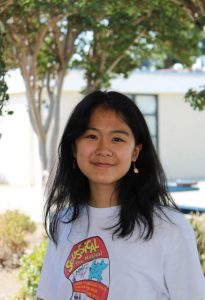 Isabella Lam, Opinions Editor
Isabella Lam (12) is an Opinions Editor for the Irvington Voice and is excited for her third year of journalism. She enjoys baking and spends an unfortunate amount of time looking through random Wikipedia articles. Most of the time, you'll find her playing games or hanging out in Booster Park doing absolutely nothing.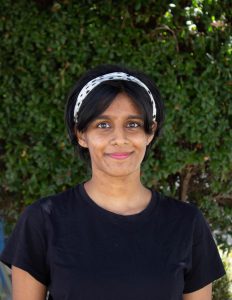 Anika Konkati, Broadcast Editor
Anika Konkati (12) is overjoyed to be Broadcast Manager for The Voice! She adores talking to people and learning about them. Ask her about video games, music, video game music, and her cute eraser collection.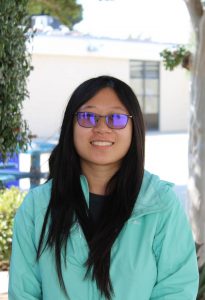 Nichelle Wong, Staff Writer
Nichelle Wong (12) is a staff writer for the Voice. This is her first year here, and she looks forward to expanding her repertoire outside of creative writing to include journalism. In her free time, she enjoys folding origami and planning imaginary conversations.