Cross Country Perseveres at MSJHS Meet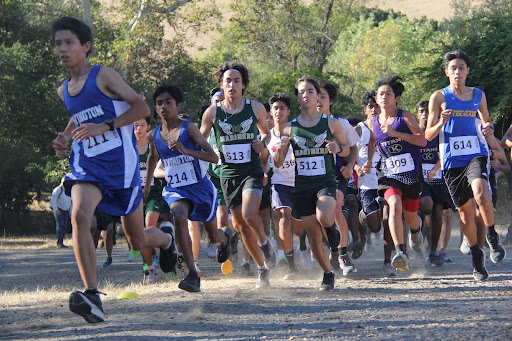 On October 19 at Mission San Jose High School, Irvington High School's Cross Country team participated in their freshman and sophomore challenges, as preparation for the MVAL tournaments. Freshmen and sophomores from the team competed along with other schools in FUSD to prepare for their final MVAL tournament later on in the season. Irvington ran hard, and finished 5th in the race, out of the 6 teams competing.
One team member, Jacob Johnson(9), said "We didn't perform the best, but we have many athletes that really pushed themselves really hard, and we had some really good performers."
The Freshman and Sophomores competed in the 2 mile race event. Overall, our school performed well, but due to the fact that the team was in the rebuilding phase, many athletes were sick or injured, and unable to make it to the meet. Due to the lack of a full girls' varsity team, the girls' team was automatically eliminated. However, a full boys' varsity team existed, though it was often too small to compete in events.
"The small nature of the team makes the atmosphere like a close knit family, so I don't think this is necessarily a negative thing." said Arsheen Pancar, the Captain of the Cross Team, "It's more of a non-advantageous aspect in terms of team rankings, but it is positive in some aspects in terms of team bonding."
The team still continues many of its famous bonding activities, including a team beach day, a movie night, carbo loading before MVALS, dinner before NCS, many invitationals, and their annual banquet. Cross Country's bonding activities have been legendary throughout Irvington sport culture, and serve as incredible morale boosters for the team.
The team's focus, according to Arsheen, was "a bigger focus on individual improvement, on personal pros rather than a focus on team standings."
Despite the improvement of many of the runners, Johnson improved his mile time tremendously, completing a 2 minute mile in just 11 minutes.
According to Jacob, "At the start of the Cross season, I showed up, and I had like a 15 minute 2 mile, and I thought was just gonna be average.From then on, I've just been putting 100% into practices, and I've managed to shave off 4 minutes off my time, and I'm really proud of myself". This is reflective of the vast improvements much of the team has made since the beginning of the season. Him and another JV member, Aashish (9), were bumped to Varsity as Freshman thanks to their impressive times.
Another big issue the Cross Team faced this season were injuries and illnesses. Arsheen was not able to compete in many of the Cross Meets this season due to an injury, and according to Vincent Le(10), a JV Cross Country member, "Aashish wasn't able to compete in the meet this week because he was sick, and so was Kate Branch".
The Cross Team has had a tough season this year, and now they only meet left in their season are the MVALS. They made it clear this year they are focusing on building up their core, and trying to build interest in Cross Country, so that next year they can perform much better as a team.
About the Contributor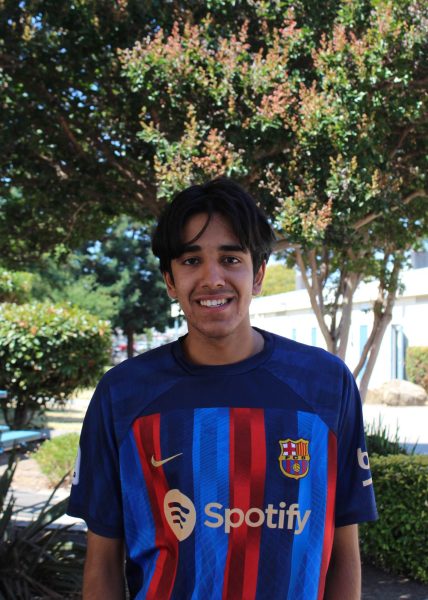 Tavas Phogat, Web Editor
Tavas Phogat (11) is exhilarated to be the Web Editor this year for The Voice. Other than managing the website and the instagram, he enjoys reading books, playing video games, watching YouTube, and listening to all kinds of music.