Irvington Girls Basketball Destroys Arroyo at Washington Tournament
On Saturday December 3, the Irvington Girls' Varsity Basketball team took home a powerful 60-23 victory against Arroyo High School at Washington High School. The girls competed in the Washington Tournament and finished a respectable 3rd place overall, after Saturday's game.
After a compelling first quarter with back-to-back baskets, the Vikings restricted Arroyo to a mere 5 points and made 20 themselves in the second quarter. The first half of the game was filled with strategies such as the girls' constant attempts to grapple down their opponents for the ball, intercepting passes, and eventually confining Arroyo to limited offense. There were only a few moments where Arroyo was able to successfully utilize ball possession.
Nazaneen Hasanzada (11) took advantage of a few opportunities to run fast breaks and finish off strong with a layup, adding several points to the scoreboard.
Though the game experienced a slow 4th quarter, the Vikings were successful in their various free throw attempts and finished the game with an additional 8 points, a total of 60.
"Our opponents put up a good fight, they were pretty aggressive and made us work," said experienced player Laasya Mandela (11).
The Vikings were on top of their game on Saturday but teamwork was notably the most prominent. "We work cohesively and our team has a lot of chemistry. Good ball movement, teamwork, and trusting our teammates led to the win," explained team captain Gabriella Currie (12). They reflected on experiences from previous games of the tournament and focused this game on "reducing the number of plays run, and essentially playing basketball in the moment," shared Mandela.
"I feel confident that we have potential to win several games this season—the ultimate goal is to make it to NCS playoffs, " said Mandela. "We have all the good parts of it like communication and clean passes, it's just fine-tuning and small details that can make us better."
The Vikings are looking forward to another tournament in Santa Clara and are excited to see the improvements they can make during the regular season.
About the Contributor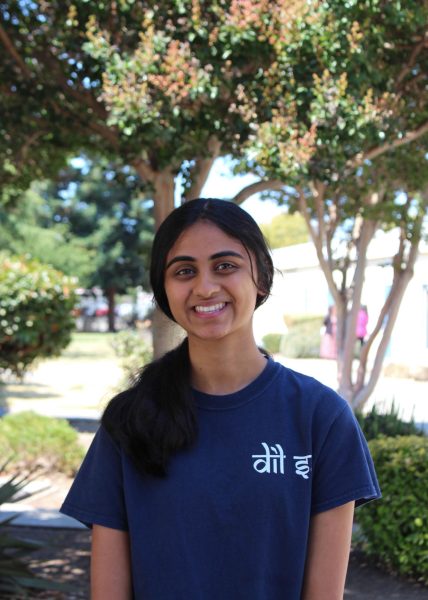 Misha Meswani, Student Life Editor
Misha Meswani (12) is excited to be a Student Life Editor for her second year in The Voice. She joined The Voice to learn more about the behind the scenes of Journalism and explore interesting people/events on campus. This year, she's excited to do more investigative journalism! In her free time, she enjoys eating Taco Bell, hanging out with friends, or listening to Bollywood music.