Harry Styles Visits Fremont, Regrets It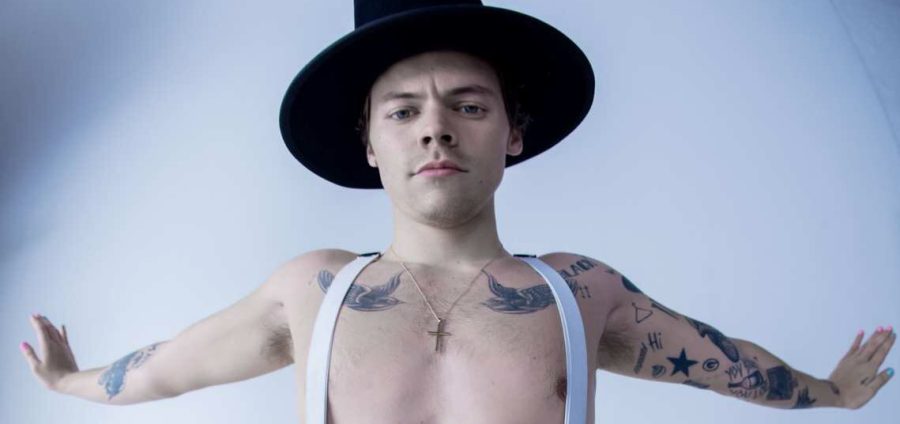 On Friday, March 31, Harry Styles arrived in Fremont, California for his first ever concert in the Tri-City Area. Intending to surprise his fans in America's "happiest city," Styles had attempted to contact the city's parks and recreation department with hopes of a collaboration, but as they failed to answer his calls, he was forced to organize the event independently.
Soon after landing at the Livermore Municipal Airport, Styles managed to secure a spare room at Comfort Inn & Suites Newark. Although parking was limited and housekeeping was unable to sufficiently dry their towels in time for Styles' arrival, staff reported he did indeed appear to have a comfortable stay.
"He wasn't very neat, I would say," commented a particularly nosy and anonymous staff member. "There was water all over the floor, and I found crumbs in the bed when I was replacing the sheets."
Unfortunately, Fremont's improvisation venue, Made Up Theater, was closed for the afternoon. CCTV footage shows Styles attempting to pry the door open with a crowbar, with little success. Concerned locals passing by were able to point him towards Lake Elizabeth, which features a public-use covered stage for outdoor performances.
"I felt sorry for him," said Louis Samlinson, who encountered Styles attempting to enter the building through a back-alley window. "It's hard for artists to make money nowadays, especially from just busking, so I handed him a five and I told him to never give up. I think it made his day."
The Lake Elizabeth stage had already been reserved for the Fremont-famous Big Horn Band Playing R&B Hits, but after Styles offered them complimentary tote bags from his personal store, they graciously stepped aside.
Despite the rain drenching his feather boa and the cloudy weather rendering his oversized sunglasses useless, Styles emerged onstage at call time to the thirty or so adoring fans who managed to get their absences excused in order to attend the concert.
"No offence, but you don't look happy at all," Styles commented in between songs. "In fact, this is one of the most miserable places I've ever been." He closed his show with a bold, tasteful cover of Amy Shark's "Never Coming Back."
"I'm literally shaking right now," said Olivia Hossenberry, who camped out in Central Park for the hours leading up to Styles' performance. "It was the best concert I've ever been to. Do you happen to know what hotel room number he's staying in?"
Neither Harry Styles nor his representatives have responded to requests for comments.