SURFBoardE Hosts Engaging Open Forum
On March 1st, SURFBoardE hosted an Open Forum for FUSD students to communicate with district representatives about their questions and concerns. Attendees from across the school district were able to share their experiences and insight on problems around categories such as diversity, student culture, and equity inclusion.
The event was designed so that attendees rotated around five tables, with each table having a different point of focus. This split up attendees into smaller groups which fostered communication between students and district representatives on a more personal level.
"We hosted the Open Forum because we wanted to give students an opportunity to talk about issues that they cared about with members of the district," shared FUSD Student Board Member Sissi Zhang. "Since we're already able to discuss ideas within SURF, we wanted to hear from a larger portion of students."
SURFBoardE seems to have achieved this goal, as many students from diverse backgrounds were able to share their perspectives and voice their concerns at the district level for the first time.
"I attended SURFBoardE's Open Forum because as an underprivileged student here who's a minority, I felt very excluded at times," shares Saven Ali (11), an Irvington student who attended the Open Forum. "I wanted to voice my concerns about that, and ended up learning a lot more about other issues too."
The event was also beneficial to Board Members and district staff who were able to get insight and feedback from students across the district, allowing them to make more informed decisions.
"Majority of the board members were really willing to come," continues Zhang, "the only part that we had to be careful about was that three board members are not allowed to be together and discuss items when it's not open session for the public, as that would be a violation of the Brown Act. So we just had to be careful about following all of those regulations."
Another challenge was event attendance, as only a few students from each school attended, and many of those attendees had connections to people in SURF. Going forward, SURFBoardE will have many chances to improve on that front as the body is looking to make the event a recurring biyearly occasion. This would create a more regular channel for students to communicate their concerns to the board, allowing more students to get involved at the district level.
"Coming out of the event I definitely felt more hopeful," reflects Saven Ali (11), "because I didn't really have a space to share my frustrations about my school and discuss what could be done better, so it was really nice to see that other people shared similar sentiments about their schools despite coming from different backgrounds."
About the Contributor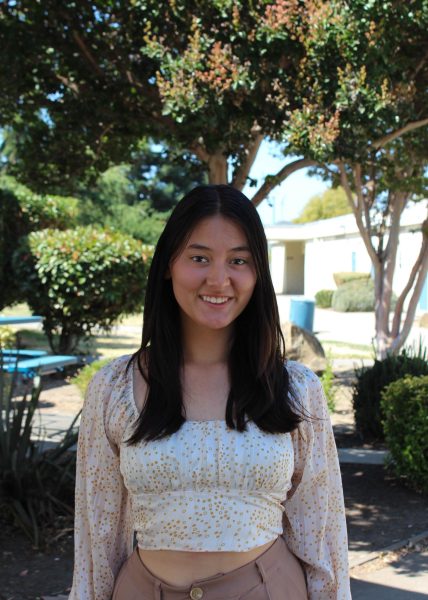 Avril Brown, Humans of Irvington High Editor
Avril Brown (12) is this year's Humans Editor and she's excited to break the wills of staff writers with an essay's worth of edits. When she's not slaving away organizing forms, she enjoys randomly belting musical theater and listening to depressing chinese songs. When she's not "going through it" in the nadir of her hero's journey, she enjoys yelling at kdrama characters for their horrible communication skills