Lady Vikings Pound Huskies
Varsity stays strong and beats Washington in  3 sets
By Melanie Doherty
On Thursday, October 23, girls' Varsity volleyball team  played the Washington Huskies and won 25-19, 25-14, and 25-22. Freshman Gabriela Charbeneau had 5 kills and 6 digs, Junior Laura Hubacek had 8 kills, and Senior Danielle Carothers had 4 kills, 10 digs, 13 assists and 6 aces.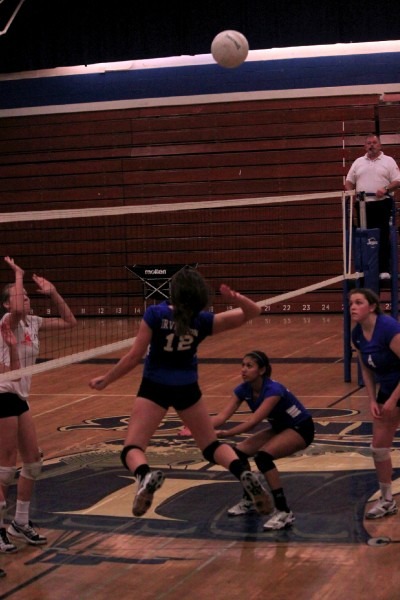 The Vikings shut the huskies out in the first two sets with great hits and serves. Then, in the last set, it got a little close and the Huskies began to catch up and took the lead. Near the end of the game the Vikings took the lead back with help from Carothers' serves and strong defense from the back row. In the end the girls took another win in their home court, holding a win-loss record of 8-3.
Last  Tuesday the Vikings played American and won. They also played a great game against Logan on Thursday but unfortunately lost. The girls have two more home games left next week, Tuesday against Moreau and Thursday, their senior night, against Mission. Next up for volleyball will be NCS.