Props to Education
On the ballot this year's election, the main votes to education are simply put – Prop. 51 issues $9 billion in bonds to fund schools across California, while Prop. 55 increases taxes for higher-income families, raising funds towards general education. Despite the straightforward solutions, however, each proposition holds more complex implications.
Proposition 51, or "California Public School Facility Bonds Initiative", mainly focuses on the renovation of school facilities to create a cleaner, safer learning environment for students across public, charter, and community colleges. As outlined in the ballot, the funds would be allocated as follows: $3 billion for construction, $3 billion for renovation, $1 billion for equipment, and $2 billion exclusively for community colleges. While the funds amount to $9 billion, California's legislatures estimate $8.6 billion in interest, leading to approximately $17.6 billion to repay. California's first education bond to appear as a ballot initiative, or the result of a signed petition, the proposition is popular among voters, as it promises to fix deteriorating schools, create smaller class sizes, and increase the quality of education.
Yet for its potential benefits, opposition suggests that the sheer cost further amplifies California's $400 billion state debt. Proposition 51 would add an additional $500 million to the annual $2 billion spent each year on education bonds. Since Proposition 51 generally funds  construction and development companies, some voters worry that the more affluent schools will be prioritized over schools that truly need extra funding.
Alternatively, , Proposition 55, extends Proposition 30, the personal income tax increase of those with earnings of over $250,000 from 2018, to 2030, allotting funds for education and healthcare. Rather than rely on bonds that increase the state debt, taxing the wealthiest Californians promises to prevent further budget cuts and ensures that funds go directly to schools. Yet opposers find such measures simply unnecessary, citing that spending on education has soared to $24.6 billion, a 52% increase since 2012, and that California's high tax rate could prompt business owners to leave.
Ultimately, the propositions to education provide clear-cut solutions on paper, but their effectiveness remain uncertain.
About the Writer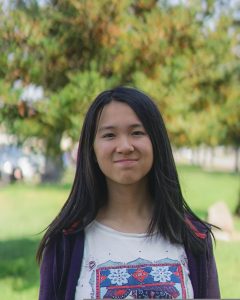 Fiona Zhao, Student Life Editor
Fiona Zhao (12) is the student life editor of Vol. 27 of The Voice, and fittingly likes warm and fuzzy stuff, as the bubble of positivity she totally is. She was a copy editor for Vol. 26. Being part of the paper for three years hasn't wrecked her, so yay? Outside of writing for The Voice, she reads and writes meta for fandom (so why is that much harder when she does it for school?) in her nonexistent free time.